US denies Maduro airspace access for China trip: Venezuela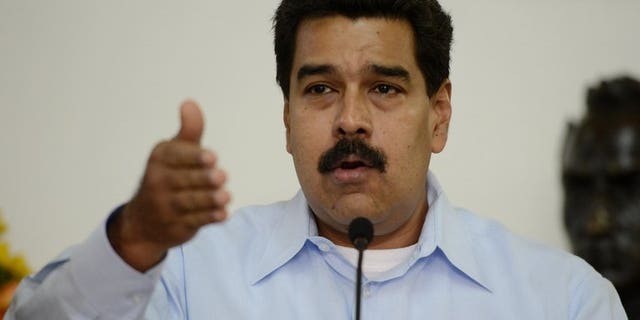 CARACAS (AFP) – The United States has refused permission for President Nicolas Maduro's plane to fly through its airspace when the Venezuelan leader travels to China this weekend, Caracas said Thursday.
Maduro's government received word from US authorities that the plane was denied rights to American airspace over the Atlantic, Foreign Minister Elias Jaua told reporters in decrying the decision as an "insult."
"We denounce this as another insult of North American imperialism against the government," Jaua said.
"No one can deny airspace to a plane carrying a president on an international state visit. There is no valid argument to refuse airspace."
The foreign minister, who is set to travel with Maduro to Beijing, said he hopes US authorities will "rectify the error," which he blamed on lower-level officials.
Jaua said Maduro will not delay his trip, so the government is exploring alternative flight plans.
Venezuela and the United States were often at odds during the 14-year rule of the recently deceased Hugo Chavez and the two countries have not had ambassadors in each others' capitals since 2010.