US Counters Cartels By Buying Newspaper Ad Space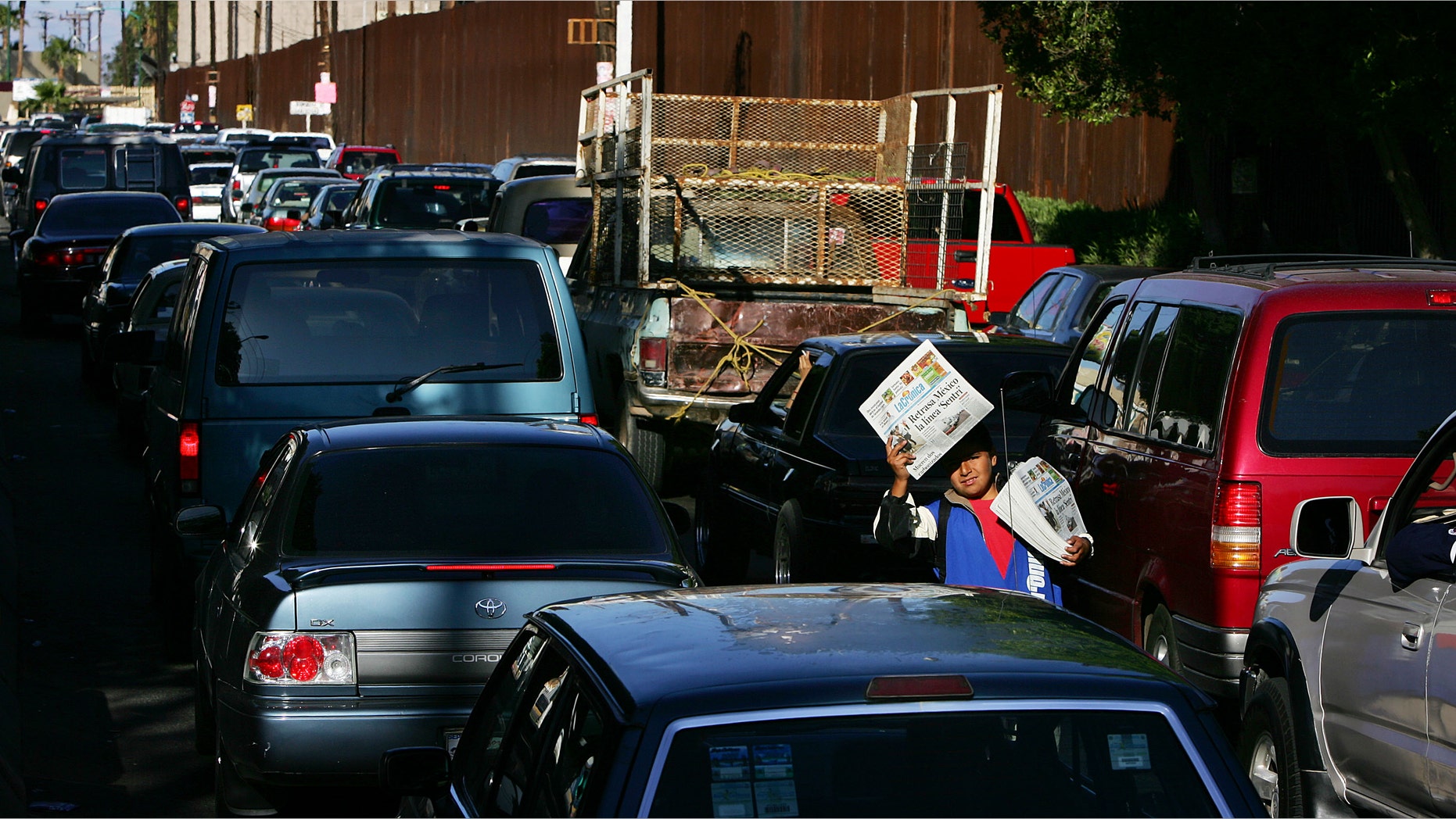 SAN DIEGO – It's been common practice over the years for drug traffickers to recruit people to drive drugs across the border by listing a wanted ad in Mexican newspapers.
The ads by smugglers offer jobs as security guards, housecleaners and cashiers, and applicants are later told they have to drive company cars to the United States. They aren't told, however, that the vehicles are carrying drugs.
Now the United States is fighting back.
Starting this week, U.S. Immigration and Customs and Enforcement began buying ad space in Tijuana newspapers to warn jobseekers they might be unwitting targets.
"Why don't we do the same thing that (cartels are) doing? It's successful for them. Why wouldn't it be successful for us?" Lester Hayes, a group supervisor for ICE in San Diego, recalls his agents telling him.
'Narco Tank' and Armored Vehicles Added to Cartel Arsenal
There have been 39 arrests since February 2011 at San Diego's two border crossings tied to newspaper ads for seemingly legitimate jobs, according to ICE, which hadn't seen such significant numbers before.
Those arrests have yielded 3,400 pounds of marijuana, 75 pounds of cocaine and 100 pounds of methamphetamine — a tiny fraction of total seizures but enough to convince U.S. authorities that smugglers are increasingly turning to the recruitment technique.
Drug smugglers always look to exploit weak links along the 1,954-mile border, even if the window of opportunity is brief. In the past several years, they have turned to makeshift boats on the Pacific Ocean and ultralight aircraft in the deserts of California and Arizona. In the San Diego area, there has been a spike in teenagers strapping drugs to their bodies to walk across the border from Tijuana.
Some suddenly popular techniques are limited to particular pockets of the border. For instance, ICE has not spotted significant spikes in newspaper ads outside of San Diego.
Ads that authorities connect to drug smugglers appear innocuous. They offer work in the United States — an invitation that only people who can cross the border legally need apply — with a phone number and sometimes a location to apply in person.
New hires are told they must drive company cars across the border, typically to a fast-food restaurant or shopping center in San Diego, according to ICE. When they arrive, they are often told there will be no work after all that day and must leave the car and walk back to Mexico after being paid a small amount.
The drivers are typically paid $50 to $200 a trip — much less than the $1,500 to $5,000 that seasoned smugglers are typically paid for such trips, Hayes said.
The tactic lowers expenses for drug traffickers and also lures drivers who are less likely to appear nervous when questioned by a border inspector because they are never told they are ferrying drugs, said Millie Jones, an assistant special agent in charge of investigations for ICE in San Diego.
The drugs are stashed in the usual ways. Fifteen pounds of methamphetamine were found in a pickup truck's phony exhaust pipe in November. More than 250 pounds of marijuana were discovered in a van's overhead compartment last April.
More than 200 pounds of marijuana were found in vacuum-sealed plastic bags smothered in grease. Drugs are typically mixed with mustard, ketchup and fabric fresheners to defuse odors and ward off dogs used by authorities.
For years, U.S. authorities have bought newspaper space and broadcast airtime south of the border to deter illegal border crossings. The Border Patrol has an ongoing media campaign in Mexico and Central America that includes musical "corridos," short documentaries and public service announcements.
The ICE ads that began appearing Sunday in classified sections of Tijuana's Frontera and El Mexicano are nothing fancy. Bold black letters say, "Warning! Drug traffickers are announcing jobs for drivers to go to the United States. Don't fall victim to this trap."
Victor Clark, director of Tijuana's Center for Binational Center for Human Rights, doubts the ads will work without specific instructions on how to confirm whether a company is legitimate, such as calling an ICE telephone number.
"It's very difficult for someone who is unemployed to know whether it's a trap," Clark said. "I don't think many people are inclined to investigate if they are desperate for work."
The cases can be challenging for prosecutors because drivers may not know they are smuggling drugs.
Mexicana Flight Attendants Turned Calendar Girls Feud after Success
Debra Hartman, a spokeswoman for the U.S. attorney's office in San Diego, declined to say how many cases have been prosecuted or cite any examples. Rachel Cano, assistant chief of the San Diego County district attorney's southern branch, said each case is different.
"Just like any other case, a theft case, we look at all of the facts and if there are sufficient facts that meet the elements of a crime and we can prove it beyond a reasonable doubt, then we file charges," Cano said.
Guadalupe Valencia, a San Diego defense attorney, said the ads may inadvertently help defendants. Attorneys will argue it is an acknowledgement that people are often tricked.
"It has always been my opinion that there are many unknowing couriers," he said. "The challenge for the prosecution is you always have to prove knowledge."
Based on reporting by The Associated Press. 
Follow us on twitter.com/foxnewslatino
Like us at facebook.com/foxnewslatino