US calls Venezuela a global threat at a meeting some boycott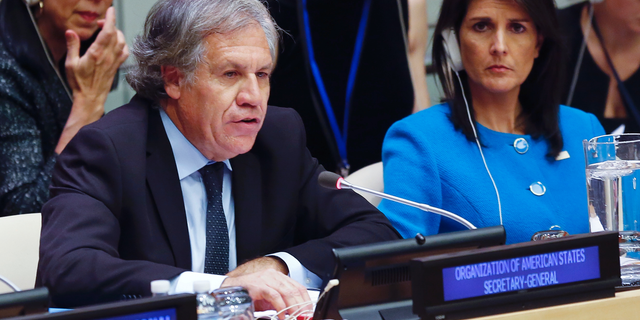 UNITED NATIONS – U.S. Ambassador Nikki Haley is calling Venezuela "an increasingly violent narco-state" that threatens the world.
She made the comment Monday at an informal U.N. Security Council meeting boycotted by Russia, China, Egypt and Bolivia. She accused Venezuela of using pressure to keep council members from attending, saying the fact that its government would go so far "is guilt — and that's unfortunate."
Venezuelan Ambassador Rafael Ramirez denounced the meeting, telling reporters that "this is a hostile act from the United States and an interference that violates the sovereignty" of a U.N. member state.
The situation in Venezuela is not on the Security Council's official agenda but Haley said she will continue "to use the convening power of the United Nations to draw attention to this crisis."