UN Rights Body Demands Syria End Violence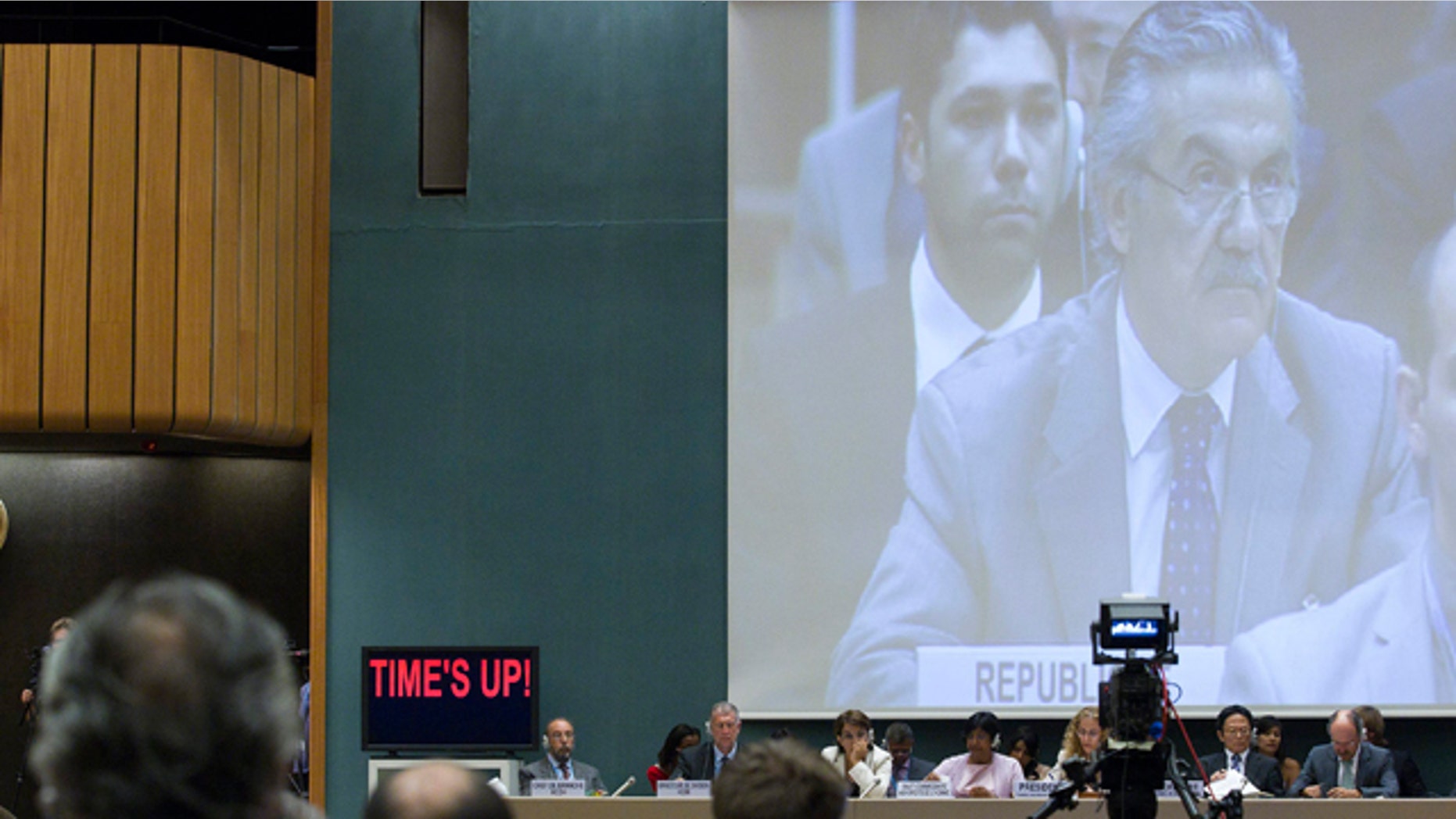 GENEVA – The U.N.'s top human rights body voted overwhelmingly Tuesday to demand that Syria end its bloody crackdown and cooperate with an international probe into possible crimes against humanity.
The U.N. Human Rights Council voted 33-4 to condemn the violence by Syrian authorities -- strongly underscoring the growing international isolation of President Bashar al-Assad -- and dispatch a human rights team to probe alleged atrocities since March.
The countries voting in favor included all four Arab voting members of the council -- Jordan, Kuwait, Qatar and Saudi Arabia. Russia and China voted against, along with Cuba and Ecuador.
The remaining countries on the 47-nation council abstained or were absent.
Western diplomats quickly capitalized on the resolution's strong support and the symbolism of the council's Arab members voting in favor of it.
U.S. Ambassador Eileen Donahoe said the broad consensus shows the extent to which Assad has become isolated.
"We will not stand by silently as innocent civilians and peaceful protesters are slaughtered by security forces," she said. "We have not been fooled by empty promises of reform and engagement."
Jeremy Browne, a junior British Foreign Office minister, said the resolution also sends "a clear message to the Syrian regime that the brutal repression must stop and that those responsible for the violence will be held to account for their crimes."
He said Assad must step aside immediately in light of strong evidence that his regime has committed atrocities such as deliberately killing women and children and "an apparent shoot-to-kill policy for the dispersal of peaceful protesters."
In the face of sharp opposition from China, Russia and other nations suspicious of international intervention in a country's affairs, the resolution was heavily edited -- and somewhat watered down -- from its original language. The title "Grave human rights violations ..." became, for example, "The human rights situation ... " in Syria.
But the resolution itself still had bite. It said the council "strongly condemns the continued grave and systematic human rights violations by the Syrian authorities, such as arbitrary executions, excessive use of force and the killing and persecution of protesters and human rights defenders, arbitrary detention, enforced disappearances, torture and ill-treatment of detainees, also of children."
It called on Syrian authorities to put an end to all human rights violations to protect their population and to fully comply with international human rights laws.
The council also decided to dispatch a team of international human rights investigators "to investigate all alleged violations of international human rights law since March" in Syria, particularly "those that may constitute crimes against humanity."
China and Russia said they opposed the measure as unnecessary intervention. China's Ambassador He Yafei said it "will only complicate the situation."
Syrian Ambassador Fayssal al-Hamwi called the action "100 percent political." But he said Monday that his nation was "ready to receive" a U.N. inquiry within its borders sometime "in the near future," as soon as Syrian authorities finish their own probe.
A U.N. humanitarian team has entered Syria to visit some of the main protest areas and assess needs for aid, but a high-level U.N. human rights team that tried to enter this spring to compile a report was not allowed in. Last week, it recommended that the U.N. Security Council refer Syria to the International Criminal Court for prosecution of alleged atrocities.