UN in push for universal access to clean drinking water by 2030
In some parts of the world, it could be a dangerous mission just to get clean drinking water.
Women (the job often falls on females) and children sometimes have to walk miles to reach a well, creek or pond. They walk along remote and often lawless routes where they are sometimes assaulted or raped.
Collecting water is a critical, daily task for poor people in the Middle East, Asia, Africa and Latin America.
The figures from the United Nations are staggering: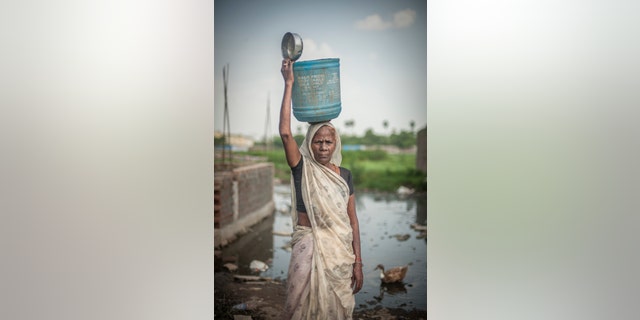 663 million people have no safe drinking water in or near their homes;
more than 2 billion do not own a toilet;
almost 1 billion people don't use toilets;
hundreds of children under age 5 die every day from sanitation-related illnesses.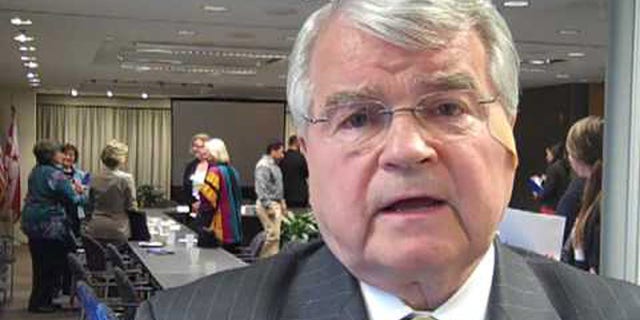 On World Water Day, March 22, the U.N. will ask governments to spend the money necessary so that by 2030, all poor people can have what people in wealthier societies take for granted: uncontaminated water and working toilets in or near their homes.
SLOVENIA MAKES DRINKING WATER CONSTITUTIONAL RIGHT
It's unclear how much progress is possible. According to the World Bank, it could cost about $114 billion a year to reach the 2030 goal. Foreign aid, by itself, isn't expected to cover the cost.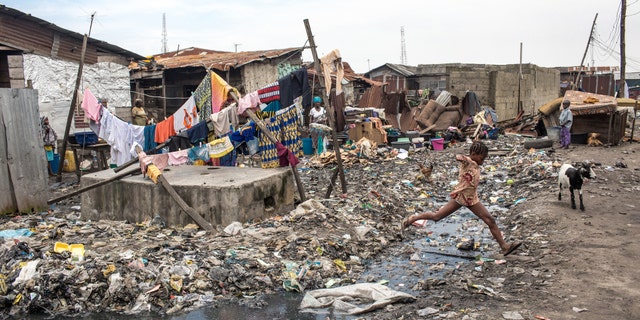 The task is not just about figuring out how to bring clean drinking water to developing nations – but helping the poorest communities develop proper hygiene and sanitation practices.
Activists are shocked that much of the world seems to turn a blind eye to all the people who struggle to find water to survive.
Ibrahim Musah, a manager in West Africa for the non-profit group Wateraid, is enraged by all the cases of "little girls being raped, and being attacked by snakes" while they gather water for their families.
TOXIC CHEMICALS IN DRINKING WATER FOR 6M AMERICANS
Wateraid's director in Mali, Mamadou Diallo, said pregnant women are sometimes forced to search for water just a few days or even hours before giving birth.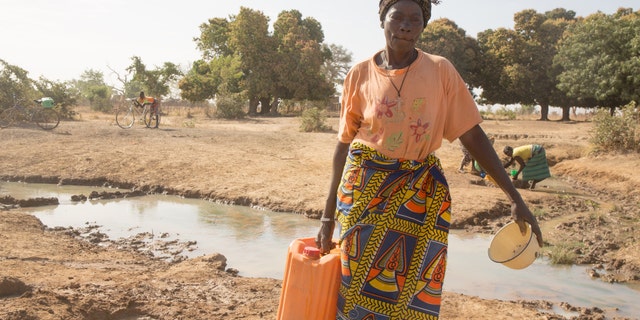 Quentin Kelly, CEO of Princeton, N.J.-based Worldwater & Solar Technologies, said that people in developing nations have grown so accustomed to water-borne sickness that they believe it's just part of life.
He said he asks adults how they feel. "They say 'OK,'" Kelly said. "Then when I ask how often their kids get diarrhea, they say 'every day.' They don't understand what sickness is."
Kelly's company designs and builds solar-powered pumps and filtration systems that can help impoverished people pump safe water from lakes, rivers and deep wells for irrigation and municipal water supply. The company intends to launch a new solar water purification product in conjunction with World Water Day.
Various organizations and companies are developing technology to bring clean water to people who don't have it. But it's a delicate balancing act: How do you create purification systems in areas that cannot pay for them? And how do you teach communities to improve their sanitary practices?
Vincent Casey, a senior policy adviser at Wateraid, says there's no "silver bullet" – no technology or payment plan this is guaranteed to work. But he said it's critical that national and local government provide training, maintenance and tools for whatever water program a village chooses.
Indian Prime Minister Narendra Modi is having some success in his country with the "Clean India" campaign. But he's not just relying on a slogan. New regulations require Indian banks to make loans for the installation of home toilets and water taps.
Rachel Brumbaugh of Water.org, who worked for years in India, said politics and economics seems to have persuaded some Indians to improve their sanitary practices. Her organization has helped at least 800,000 people in India alone obtain small loans which cover of toilets and clean water.
Water activists expect a lot of speeches on World Water day. Musah of Wateraid said it's time for political leaders to act, not just talk.