UK will be 'wiped off the face of the earth' if it uses nuclear weapons, Russian senator warns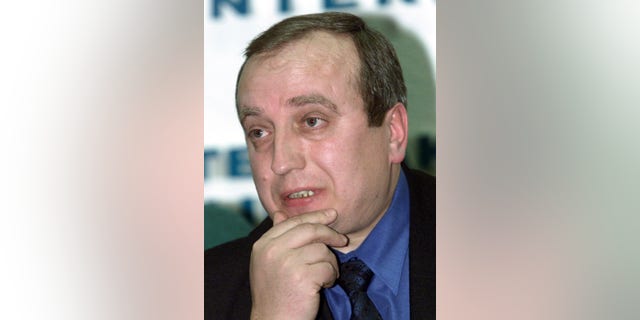 NEWYou can now listen to Fox News articles!
The United Kingdom would be "wiped off the face of the earth" if the country elects to pre-emptively use nuclear weapons against Russia, a senior Russian politician said Monday, highlighting the unmistakeable tension between Russia and western governments.
PENTAGON TEST-FIRES ICBM TRAVELING 4,000 MILES TO SOUTH PACIFIC
Responding to a British defense minister's suggestion that proactively using nuclear weapons against Russia could be an option, Russia's Frants Klintsevich said the U.K. would be "literally wiped off the face of the Earth by a counter-strike."
Klintsevich heads the defense and security committee in Moscow's upper house of parliament.
TRUMP REPORTEDLY WANTS UNITED STATES TO STRENGTHEN NUCLEAR ARSENAL
Klintsevich was responding to comments made by British Defense Minister Michael Fallon, who told a radio show that the U.K. could consider the strike amid recent heightened tensions between Russia and western governments.
Fallon said: "In the most extreme circumstances, we've made it very clear that you can't rule out the use of nuclear weapons as a first strike."
"The whole point about the deterrent," he added, "is that you have got to leave uncertainty in the mind of anybody who might be thinking of using weapons against this country."
Fallon said that the U.K.'s military would use its Trident nuclear program only in extenuating circumstances, although those scenarios were not specified.
"In the best case this statement can be seen as a form of psychological warfare, which in this context is particularly disgusting," Klintsevich said in response, according to Newsweek.
Western military alliance NATO and Russia have recently accused one another of military provocations as they continue to participate in parallel arms escalations.