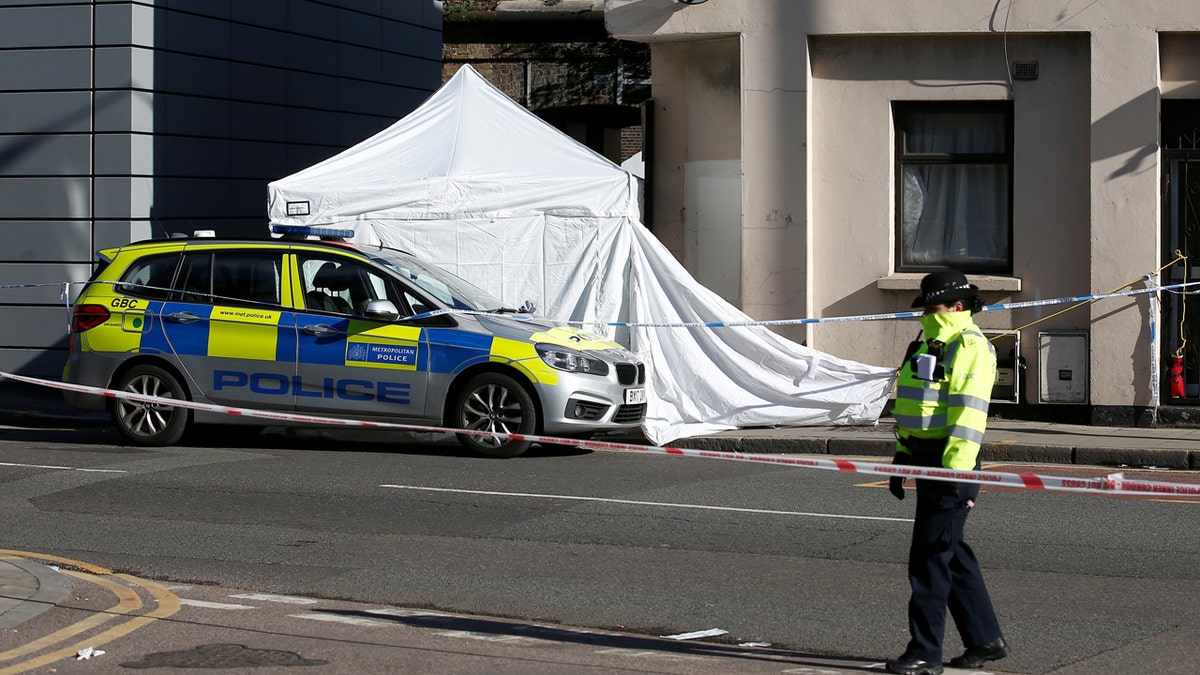 The surge of killings in London so far this year prompted a senior member of parliament to blast government officials on Thursday, as the British capital reported its 50th killing.
David Lammy, who represents Tottenham in north London, took to Twitter to say that he has yet to receive a phone call from Prime Minister Theresa May or Home Secretary Amber Rudd despite four killings in his neighborhood and more than a dozen knife attacks since Christmas.
"Is a life in my constituency worth less than a life elsewhere in our country? I have had four young people lose their lives since Christmas and not a single phone call or visit from the PM or Home Secretary," he wrote. "Where is the political consensus on a serious strategy? Enough is enough."
Lammy posted to Twitter as London's Metropolitan Police launched an investigation into the death of a man who died from multiple stab wounds after a fight in the east London borough of Hackney. Hours after that killing, Scotland Yard told The Times of London they had recorded the city's 50th murder.
In an interview with the BBC's Radio 4 Today program, Lammy said the violence was the worst he had ever seen in the capital, and that London was becoming "the drugs market of Europe." He added that the drug market in London is now "prolific" and he was "hearing nothing about what we're going to do about that rising drugs market."
"They're as prolific as ordering a pizza. You can get them on Snapchat, WhatsApp," he said. "That, in the end, is driving the turf war and it's driving the culture of violence."
LONDON MURDER RATE BEATS NEW YORK FOR MONTH AS STABBINGS SURGE
London Mayor Sadiq Khan said in a statement Thursday he is "angered and heartbroken by the recent violent deaths on our streets."
"Let me be clear -- there is no reason to carry a knife. To anyone who does, they will be caught, and they will feel the full force of the law," Khan said.
Shadow home secretary Diane Abbott, who represents Hackney, told Sky News she is calling for more government action over the rise in killings.
"We need more police officers on the street. Here in Hackney, we have lost one in four of our police officers since 2010," she said. "We also need to look at what they've successfully done in Glasgow, which was the knife crime capital of the country."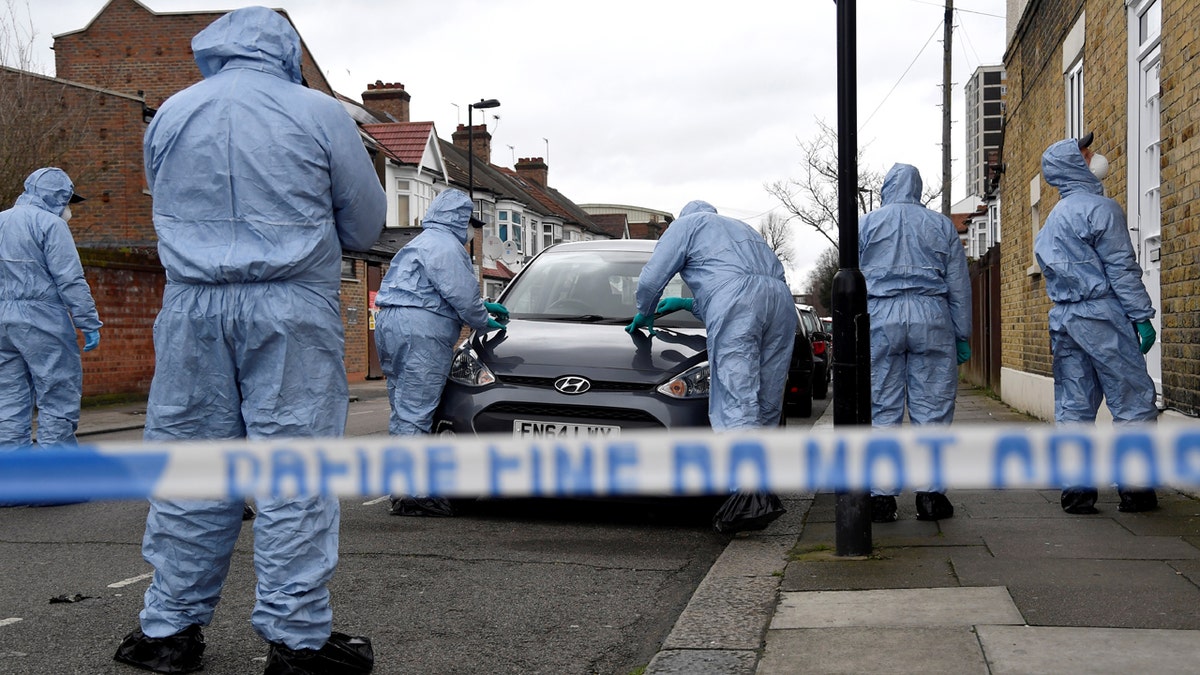 There were 22 murders in March and analysis by The Times shows that this is the highest figure for a single month for nearly 10 years. There were 31 fatal stabbings in the first three months of the year and, if the violence continues at a similar rate, the annual murder rate will be at its highest in a decade.
Cressida Dick, the Metropolitan police commissioner, told The Times that social media was driving young people to violence within "minutes," and that gangs have normalized knife and gun crime by encouraging people online.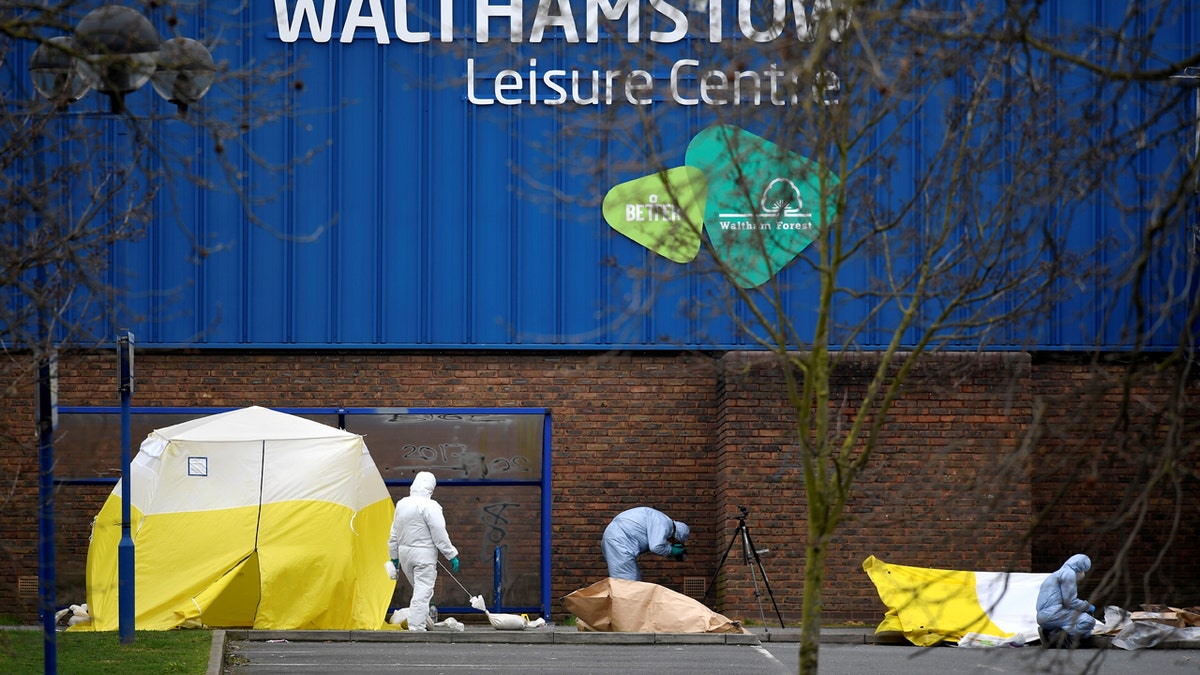 The Home Office, which is responsible for immigration, security and law and order in the UK, told Sky News the gun laws are among the toughest in the world – and now the focus will be on steering young people away from violence.
"The UK has some of the toughest gun laws in the world and we are determined to keep it that way," the office said. "We have already consulted on new laws on offensive and dangerous weapons, including banning online stores from delivering knives to residential addresses and making it an offence to possess certain weapons in private."