UK 'club' closes after sex harassment claims rock fundraising dinner for men only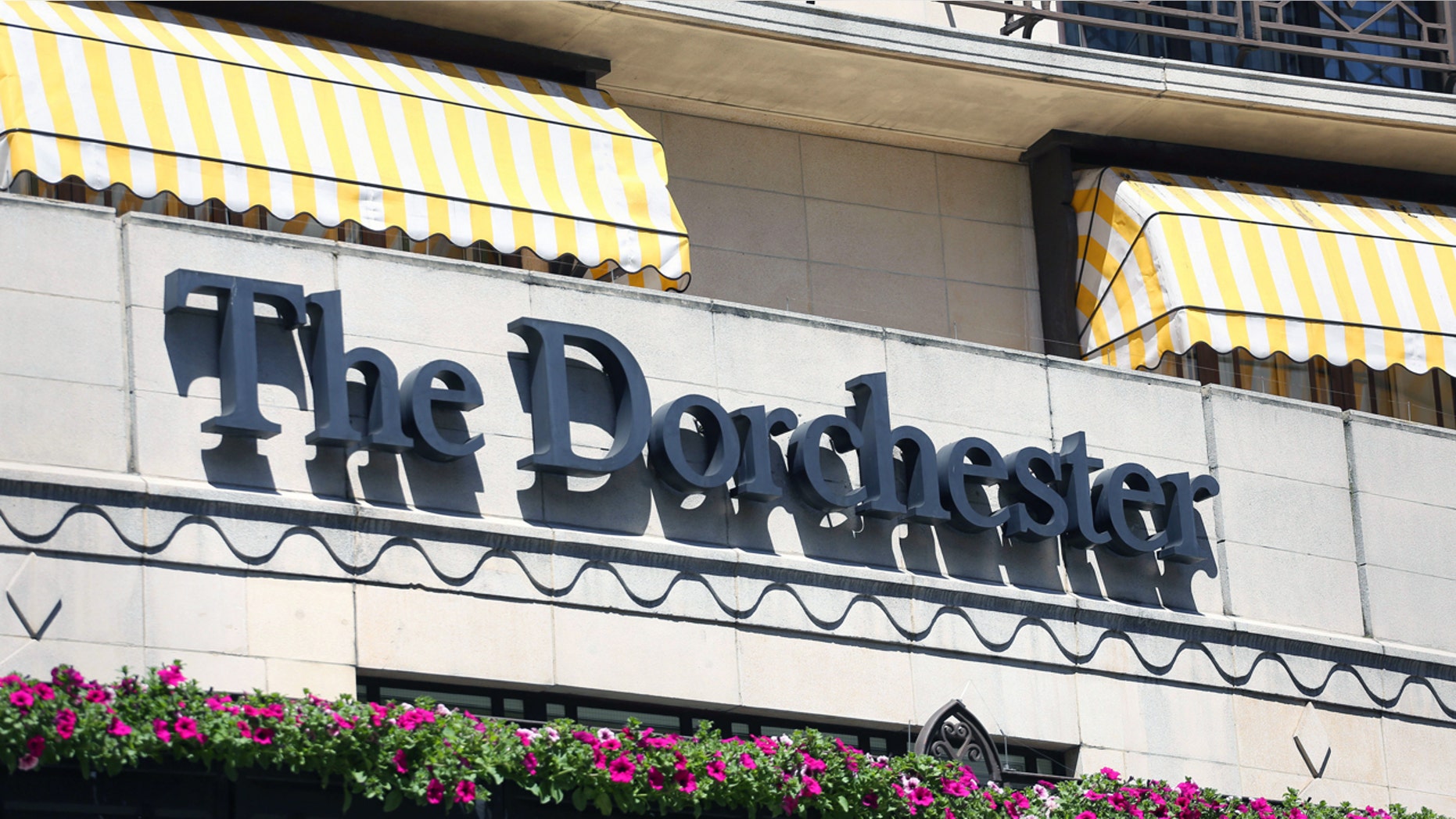 A shadowy club patronized by high-ranking members of Britain's financial elite has said it will shut down after a newspaper investigation found that female hostesses were groped and propositioned at a men-only gala charity dinner.
In a statement, the Presidents Club said that its trustees had decided that it "will not host any further fundraising events."
"Remaining funds will be distributed in an efficient manner to children's charities and it will then be closed," the statement added.
The dinner, which took place Jan. 18 at the swanky Dorchester, a London hotel, featured about 100 female hostesses who were required to wear short skirts and high heels. Among their number were two undercover Financial Times reporters, who described harassment, lewd comments and "repeated requests to join diners in bedrooms elsewhere in The Dorchester."
Reporter Madison Marriage, who wrote the report published Tuesday, told the BBC that she was groped "several times."
"It's a hands up skirts, hands on bums but also hands on hips, hands on stomachs, arms going round your waist unexpectedly," she said, adding that some of the hostesses "had absolutely no idea that was the kind of event it would be."
"I had one woman tell me that she was shocked," Marriage said. "She was asked if she was a prostitute on the night."
The dinner raised money for charities through an auction whose lots included tea with Mark Carney, governor of the Bank of England, and lunch with British Foreign Secretary Boris Johnson. Representatives for both men denied knowledge of the prizes.
One lot offered a strip club trip with the first lap dance for free, a glass of Champagne and a smoked-salmon bagel. Another provided a chance for plastic surgery at a private clinic, with the promise to "take years off your life or add spice to your wife."
The Presidents Club dinner is an annual event for a group that claims it has raised around 20 million pounds ($28 million) for children's charities over the past 33 years.
From Jan. 1 to Oct. 31, 2016, the Presidents Club made or pledged 1.6 million pounds ($2.3 million) to charities, including 280,000 pounds ($398,000) to Great Ormond Street children's hospital, according to the most recent accounts filed with the Charity Commission for England and Wales. The group's income for the same period totaled 2.05 million pounds ($2.91 million), with 1.59 million pounds ($2.26 million) coming from that year's charity gala.
But raising that money wasn't cheap. The accounts show that the Presidents Club spent 597,790 pounds (nearly $850,000) on the 2016 charity event.
Great Ormond Street Hospital and Evelina London Children's Hospital said they would return previous donations and sever ties with the Presidents Club.
The Financial Times reported that women working at this year's black-tie event were given short, tight, black dresses, black high heels and black belts resembling corsets. It told of men repeatedly putting hands up skirts, and said one attendee exposed his penis to a hostess.
The newspaper said the hostesses were required to sign a nondisclosure agreement before starting work.
The event has featured some of the biggest names in British business, sports and media. Among them was WPP, the FTSE 100-listed advertising conglomerate, which has traditionally sponsored a table at the event.
"Neither the company nor our attendees were aware of the alleged incidents until informed of them by the Financial Times," WPP said in a statement. It said it was ending its association with the event.
Click for more from the Financial Times.
The Associated Press contributed to this report.