U.S. taxpayers footing the bill for security at unused 'Ghost Hotel' in Kabul
Welcome to the Hotel Kabul, where you can't check in anytime you like.
In December 2006, the Overseas Private Investment Corporation (OPIC), the U.S. government's development finance institution, approved a proposal to build a 209-room, five-star hotel and an apartment building across the street from the U.S. Embassy in Kabul, the capital of Afghanistan.
The Marriott Kabul Hotel and the adjacent apartment building would provide a gateway for Afghans returning to their country and would be a major boost to the nation's post-war reconstruction efforts, proponents said.
But today, 10 years later, all that's there is an empty shell — a ghost hotel.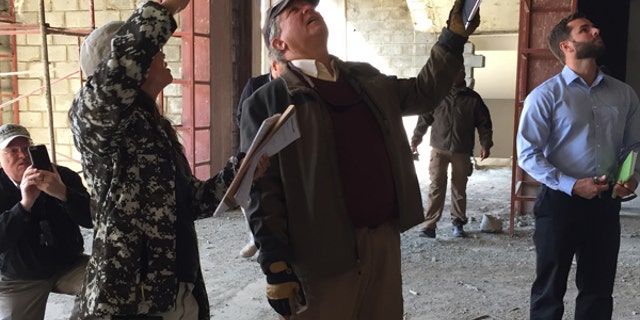 US TAXPAYERS MADE MILLIONAIRES OUT OF AFGHAN GANGSTERS, WARLORDS AND CONNECTED CLASS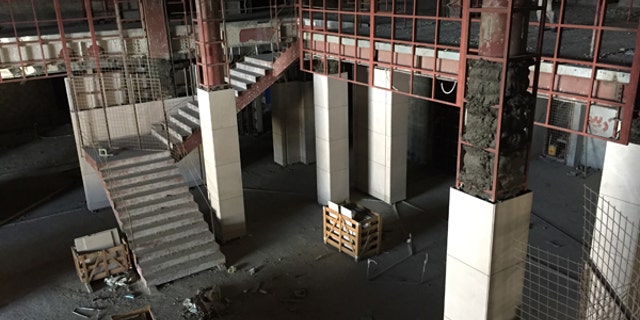 DOD SPENT $150M ON PRIVATE VILLAS FOR 'HANDFUL' OF EMPLOYEES IN AFGHANISTAN
Now an investigation by the Office of the Special Inspector General for Afghanistan Reconstruction (SIGAR) has determined that nearly $85 million in investments have gone down the drain, thanks to "troubling management practices and lax oversight" at the site of the project.
And that's not all. SIGAR says American taxpayers have spent thousands, if not millions, of dollars more on security because of the abandoned project's proximity to the embassy.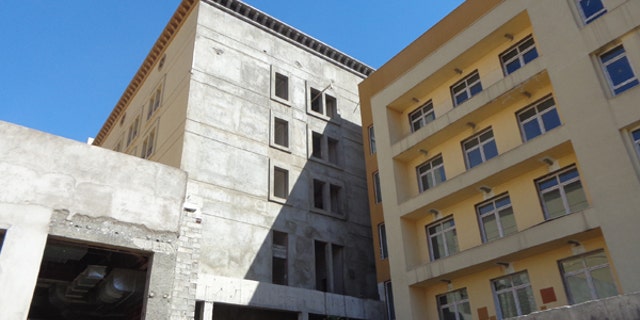 "The Marriott Hotel Kabul is emblematic of our reconstruction efforts in Afghanistan," Special Inspector General John Sopko told FoxNews.com. "Great ideas, tons of money, poor execution and no oversight create incredible opportunities for fraud."
One month after it received the proposal, OPIC approved an initial loan of $60 million to build the hotel. It ultimately made three loan payments totaling $58 million for the hotel, plus a $27 million loan in 2011 for the construction of the luxury apartment building.
"The Marriott Hotel Kabul is emblematic of our reconstruction efforts in Afghanistan. Great ideas, tons of money, poor execution, and no oversight create incredible opportunities for fraud."
Hotel construction began in early 2009 after the first loan payment, and OPIC received status reports after its subsequent payments. But in 2013, after the construction company delivered its fourth and final report, it notified OPIC that it was stopping all work on the project due to what they claimed were "security issues." Since then, due to the site's vacant status and proximity to the U.S. Embassy, it has been deemed a security threat and has been guarded by embassy personnel, on the taxpayers' dime.
In August, SIGAR inspectors toured the abandoned worksite and found structural cracks in the roof, damaged fireproofing on beams and columns, sections of walls that were demolished, uninstalled doors and windows and incomplete water and electrical systems.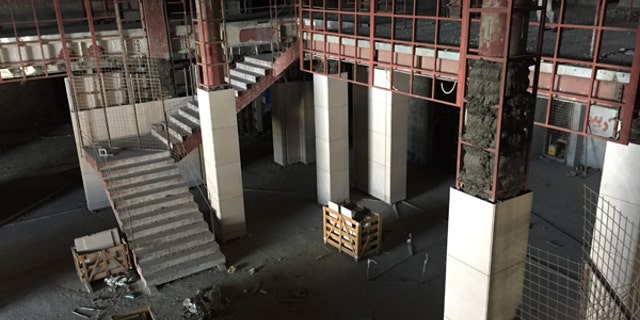 "As a result, the $85 million in loans is gone, the buildings were never completed and are uninhabitable, and the U.S. Embassy is now forced to provide security for the site at additional cost to U.S. taxpayers," Sopko recently wrote to OPIC's president and CEO, Elizabeth L. Littlefield.
"While our investigation of these two projects and a third OPIC project in Afghanistan is ongoing, we believe the issues raised by these loans have broader implications which deserve your immediate attention.
"The failure to properly manage and oversee these loans may indicate systemic problems in the management and oversight of OPIC loans for other projects in Afghanistan and elsewhere around the world, putting additional millions of dollars at risk."
The SIGAR inspectors accused OPIC of not doing enough to monitor the construction on-site and taking the builder's status reports at face value.
"OPIC accepted either invoices or receipts as proof to demonstrate how the loan proceeds had been spent," they wrote. "However, without on-site verification of activities and progress, neither the invoices nor receipts required by OPIC provided sufficient evidence to support purported purchases."
WAR ON WASTE: PENTAGON AUDITOR SPOTLIGHTS US BILLIONS BLOWN IN AFGHANISTAN
In a statement provided to FoxNews.com, OPIC said it is working on resolving the issue.
"In 2006 when OPIC started work on this project, the U.S. government was focused on economic development in Afghanistan to advance both its foreign policy and national security objectives," OPIC wrote. "The hotel and residences projects were intended to host business leaders, foreign ministers and investors seeking to improve the long-term success of Afghanistan's economy. The timing, location and purpose of this investment is fully consistent with OPIC's mission.
"Since OPIC supports American investors operating in the world's toughest markets, at times it must work with borrowers to navigate unique challenges. This project is no exception. OPIC continues to work to bring resolution to this project."
SIGAR has asked OPIC to increase its oversight practices for future large-scale construction projects and to try to recoup the loans associated with the hotel project.