U.S., Spain agree to permanently keep American force at Spanish military base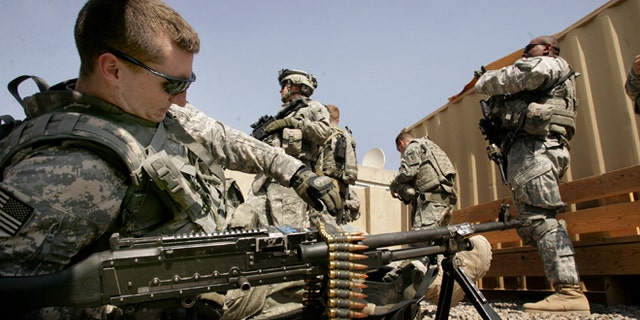 MADRID (AP) – Spanish and U.S. officials have signed an agreement to grant the U.S. military permanent presence at an air base in southwestern Spain, creating a center for a rapid reaction force to deal with crises in Africa and elsewhere.
Authorities signed the accord Wednesday in Washington after approval was delayed when U.S. Secretary of State John Kerry broke his leg ahead of a signing ceremony scheduled for June 1 in Madrid.
The deal approved allows for the U.S. to station up to 3,000 troops at the Moron air base, up from a current 850.
The number of aircraft deployed can be increased from 14 to 40.
Under a 1988 bilateral agreement, accords permitting U.S. presence at the base have been renewed annually. The new agreement needs final approval by Spain's Parliament.