U.S. Authorities Arrest Son Of Mexican Drug Cartel Leader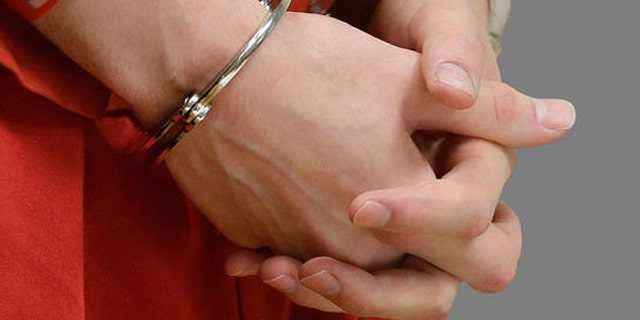 SAN DIEGO (AP) – The son of one of the world's most-wanted drug lords was arrested at an Arizona border crossing to face drug-trafficking charges in the United States, authorities said Friday.
Serafin Zambada, 23, was arrested Wednesday afternoon while crossing the border from Mexico in Nogales, Ariz., accompanied by his wife in a pedestrian lane, said Kelly Thornton, a spokeswoman for the U.S. attorney's office in San Diego. The wife was detained and released.
Zambada's father is Ismael "El Mayo" Zambada, who survived decades of turf wars and rose to the top of Mexico's underworld through savvy deal-brokering. Ismael Zambada is considered the strategist of Mexico's Sinaloa cartel, more involved in daily operations than his better-known boss, Joaquin "El Chapo" Guzman.
Serafin Zambada, a U.S. citizen, was scheduled to appear before a federal judge in Tucson, Ariz., on Monday to determine if he is eligible for bail. Prosecutors plan to ask that he be sent to San Diego to face federal charges of conspiracy to import methamphetamine and cocaine, and criminal forfeiture.
The younger Zambada's attorney, Saji Vettiyil, said his client would fight the charges.
"My client is looking forward to the day when he can clear his name in a court of law. He has absolute faith in the legal system," Vettiyil said.
Serafin Zambada, also called "Sera," is not known for involvement in the drug trade in the Mexican state of Sinaloa, where he lives and where his family is from, according to family and friends. His indictment filed under seal in San Diego on Sept. 27 offers little detail, saying only that he conspired to bring at least 500 grams of methamphetamine and 5 kilograms of cocaine to the U.S.
He was born in San Diego, said Thornton, who confirmed that he is Ismael Zambada's son. Amy Roderick, a spokeswoman for the U.S. Drug Enforcement Administration, also confirmed the identity.
Ismael Zambada is an old-fashioned capo in an era of younger kingpins known for their flamboyant lifestyles of club-hopping and brutal tactics of beheading, dismembering and even skinning their rivals. While the elder Zambada fights challengers, he is known for concentrating on the business side of drug trafficking and avoiding the gruesome violence that draws attention.
Ismael Zambada faces several indictments in the United States, including one that accuses the kingpin and another son of using planes, boats, trucks and cars to move nearly $50 million worth of cocaine from Colombia to New York, New Jersey, Chicago and California between August 2001 and June 2002.
The other son, Vicente Zambada, was arrested in 2009 in Mexico City and extradited to the United States. He awaits trial in Chicago.
The U.S. government has offered up to $5 million for arrest leading to Ismael Zambada's arrest or conviction.
Follow us on twitter.com/foxnewslatino
Like us at facebook.com/foxnewslatino