American Taken To Mexico As Toddler Finds Way To U.S. 30 Years Later To Reunite With Mother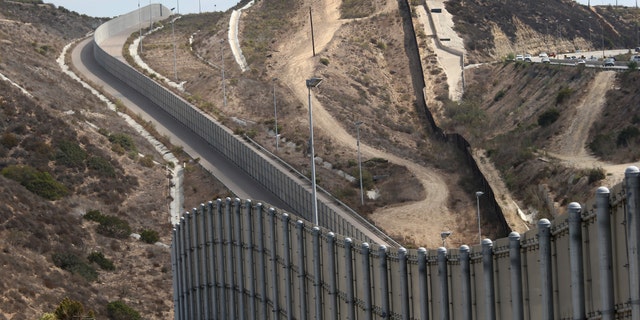 After being abducted as a child by his father and taken to Mexico, a U.S.-born man could soon be reunited with his mother after showing up near San Diego.
David Amaya Barrick, 37, was arrested last month while attempting to cross into the United States with a group of undocumented immigrants. While he was freed after convincing authorities that he was an American citizen and contacting his mother for the first time since he was abducted in 1979, he soon disappeared again.
Amaya resurfaced a few days later at the Iglesia de Cristo Minesterios Llamada Final in San Diego where church officials are trying to reunite him with his 60-year old mother, Kathy Amaya, who lives in Wisconsin.
"We are going to find a way to get him to his family," said Pastor Freddy Rivas. "The grace of God brought him to our shelter and the grace of God will get him to his family."
Taken in 1979 from Chicago by his father, Barrick grew up in the north-central Mexican state of San Luis Potosi with his paternal grandparents, seeing his father only a few times before moving to Monterrey to study music.
"My father told me my mother had left me abandoned and orphaned," Amaya told NBC 7 while speaking through an interpreter, as he does not speak English. "I don't know my mother, and I find out she's been looking for me for 30 years, and I have the longing to meet her for the first time."
Customs and Border Protection (CBP) agents found Amaya with a number of undocumented immigrants crossing the border about a mile east of the Pacific Ocean. While in detention he told Border Agents that he was born in a Chicago hospital and that he had been robbed of his money and identification before entering the United States.
Speaking through a translator, Amaya was finally able to get in touch with his mother and Border Patrol agents found his original birth certificate.
"When the Border Patrol agents told me they found my mother, I could not believe it. I started crying," Barrick recounted in an interview with Reuters on Tuesday. "I arrived in San Diego with nothing, nothing, and now I have a family."
He is staying at the church until he can be reunited with his mother.
"We talked to her this morning and she was so happy," Rivas said. "She kept saying, 'After 34 years, I'm going to see my baby.'"
Follow us on twitter.com/foxnewslatino
Like us at facebook.com/foxnewslatino