U.N. Urges Israel to Stop Settler Attacks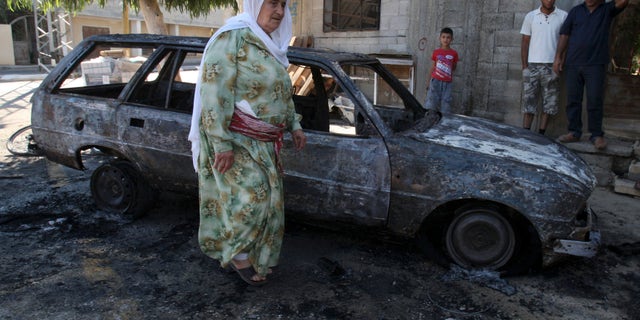 GENEVA -- The U.N. human rights office called Tuesday for Israel to stop Jewish settlers from attacking Palestinian civilians in the West Bank, accusing the army of failing to restrain settlers while being quick to use force against Palestinians.
Rupert Colville, a spokesman for the U.N. High Commissioner for Human Rights, said Israel has a legal obligation to protect Palestinian civilians and property.
"There appears to be certainly a partial siding with the settlers, and perhaps not intervening strongly enough to protect the Palestinian villagers," Colville told reporters in Geneva. He cited the fatal shooting of a Palestinian by an Israeli soldier in the West Bank village of Qusra on Sept. 23, the beating of two minors detained by troops the same day, and the uprooting of 200 olive trees in the village on Oct. 6.
"The accountability for settler violence against Palestinians is less than adquate, let's say, and certainly not comparable to the reverse cases," said Colville. "When Palestinians attack settlers there's always very, very strong reaction."
A spokeswoman for Israel's mission to the United Nations in Geneva declined immediately to comment, but the Israeli army said in a statement that it would permit neither instances of rioting nor individuals taking the law into their own hands.
Israel's Police Commissioner Yochanan Danino told Israel Radio Tuesday that the police had created a special task force to find and prosecute Israelis responsible for acts of arson and violence against Palestinians in the West Bank and Israel.
Colville said a spike in attacks since the beginning of September was "emblematic of the phenomenon of settler violence throughout the West Bank."
A U.N. report about the impact of Israeli settlement construction is being published later this week.