U.K. Findings of Iraqi Abuse Inquiry Reveal 'Breach of Discipline'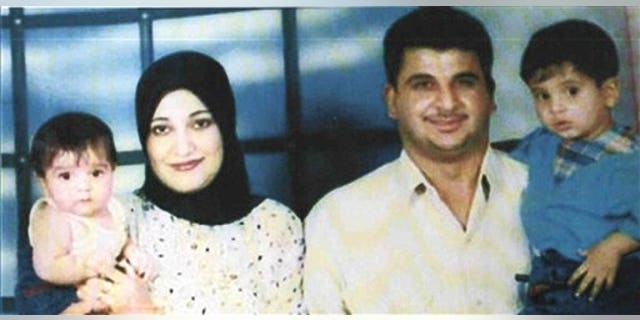 An Iraqi man beaten and killed while in the custody of U.K. troops was the victim of "an appalling episode of serious gratuitous violence" and a serious breach of discipline, an investigation found Thursday.
Baha Mousa, 26, was working at a hotel in the southern Iraqi city of Basra that was raided by soldiers looking for weapons in September 2003.
He was taken to a British base where he sustained 93 injuries, including fractured ribs and a broken nose. An autopsy said he died of asphyxia, caused by a stress position that soldiers forced him to maintain.
William Gage, who chaired the inquiry into the military's abuse of Iraqi prisoners and Mousa's death, said British soldiers bore a heavy responsibility for the tragedy.
"Such an incident should not have happened and should never happen again," Gage said.
Gage called the use of certain interrogation techniques, such as hooding prisoners, unacceptable and condemned a culture where soldiers failed to report abuses.
The report also criticized a "corporate failure" at the Ministry of Defense in allowing interrogation techniques that had been banned by the U.K. in 1972 -- such as hooding and forcing prisoners to stand in uncomfortable positions -- to be used by soldiers in Iraq.
Gage condemned the ministry for losing track of its own doctrine on the techniques and failing to communicate and train soldiers on what interrogation tactics were banned.
However, the report stopped short of finding systematic and widespread abuses, saying the incidents were a stain on the Army's reputation but "did not amount to an entrenched culture of violence."
Britain's defense ministry has apologized for the mistreatment of Mousa and nine other Iraqis and paid a 3 million pound ($4.8 million) settlement.
Six soldiers were cleared of wrongdoing at a court martial in 2007. A seventh pleaded guilty to inhumanely treating Iraqi civilians and served a year in jail.
Cpl. Donald Payne, whose guilty plea made him Britain's first convicted war criminal, told the inquiry that some of his fellow soldiers frequently beat Iraqi detainees and said he had downplayed some of the abuses allegedly committed by his unit for fear it would harm his regiment's reputation.
Gage described Payne as a "violent bully" who inflicted a "dreadful catalog of unjustified and brutal violence" on Mousa and the other detainees while encouraging other, more junior soldiers to do the same.
The inquiry condemned the "lack of moral courage to report abuse" and a loss of discipline within the battalion, saying several officers must have been aware of the abuse.
Gage said he accepted that the battalion's commanding officer was not aware of beatings carried out by his men in a detention center but said he "ought to have known what was going on."
The public inquiry examined Mousa's death and whether troops used banned techniques during interrogations.
It got underway in July 2009 and cost an estimated 13 million pounds ($20.8 million). The 1,400 page final report does not rule on civil or criminal liability.