Two children, man killed by leftover Cambodia mine: police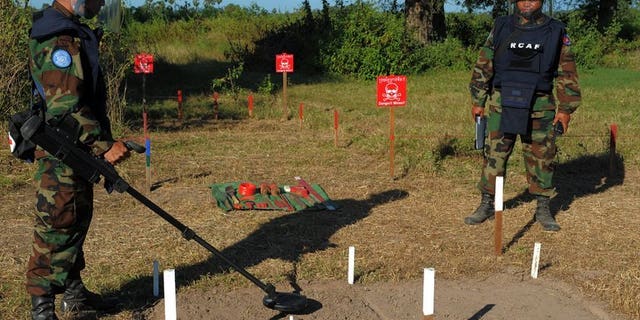 PHNOM PENH (AFP) – Two Cambodian children and a man were killed when their buffalo cart hit an anti-tank mine left over from the country's civil war, police said Wednesday.
The man, his 12-year-old daughter and his 13-year-old nephew, were killed instantly when the cart struck the mine in the country's northwestern Oddar Meanchey province, local police chief Keo Tann told AFP.
"The explosion happened when their cart, which was carrying wood from the jungle, ran over an old anti-tank mine from the civil war time," he said.
The area was the site of fierce fighting during the civil war between the government and Khmer Rouge forces, he added.
Nearly three decades of civil war gripped Cambodia from the 1960s onwards, leaving the impoverished country as one of the world's most heavily mined places.
In 2012 leftover landmines and other unexploded ordnance killed 43 people and caused 142 injuries, according to official statistics.