Turkmenistan mulls proposals to broaden presidential rule, opening way for leadership for life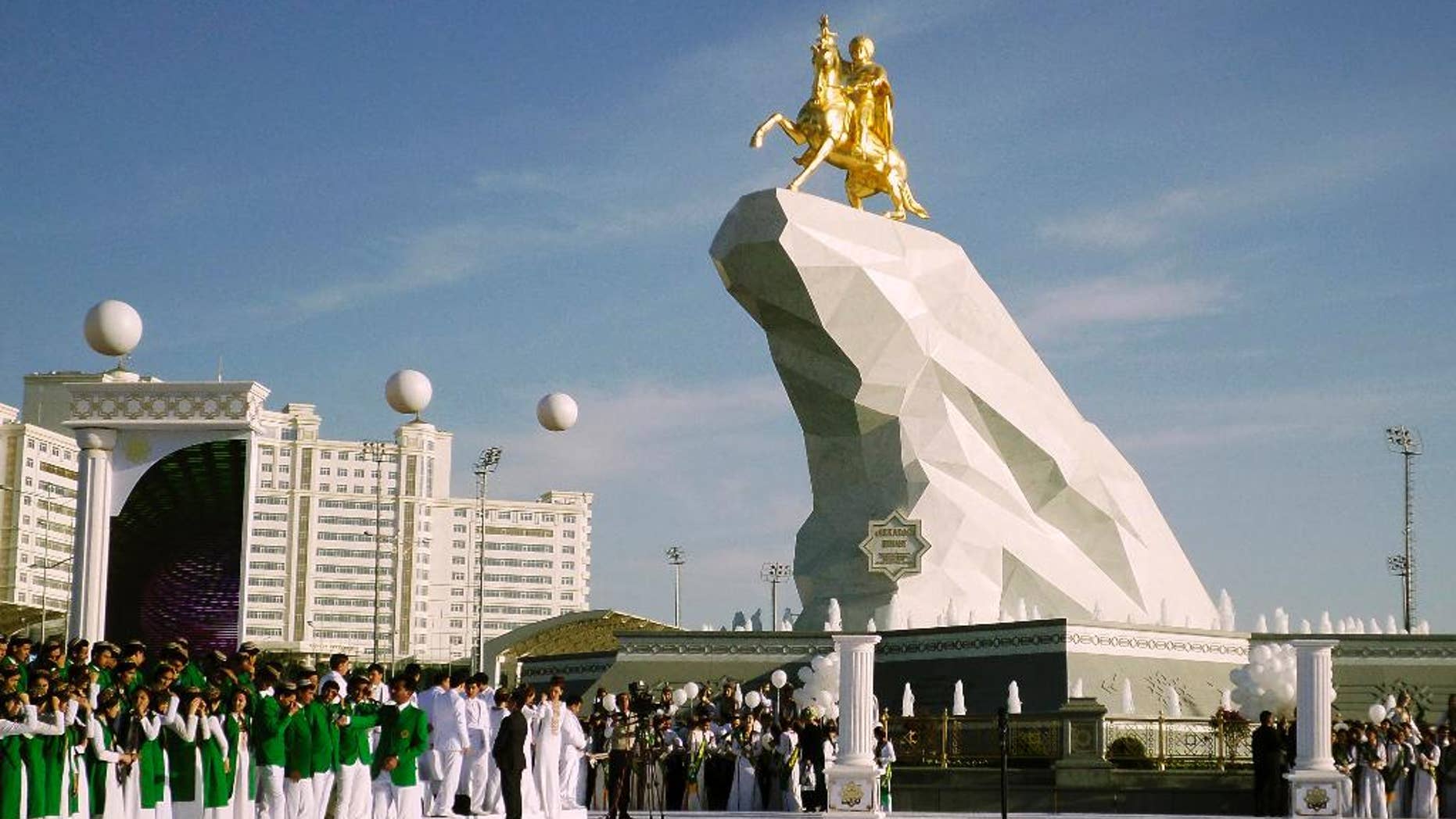 ASHGABAT, Turkmenistan – Legislators in the authoritarian Central Asian nation of Turkmenistan are considering scrapping the 70-year age limit at which a president can serve, enabling the incumbent to serve for life.
State media on Friday cited parliament speaker Akdzha Nurberdyeva as saying a constitutional commission may also extend the presidential terms by two years, to seven years.
Both provisions will boost the already-substantial grip over power wielded by President Gurbanguly Berdymukhamedov, 57.
Berdymukhamedov, a dentist by training, came to power after the sudden death in 2006 of his eccentric predecessor, Saparmurat Niyazov.
Although initially seen as a possible reformer, Berdymukhamedov has paid little heed to calls for his energy-rich country to boost democratic freedoms. Instead, he is now presiding over an increasingly extravagant cult of personality aimed at legitimizing his rule.