Turkish police detain suspect wanted for NYC woman's death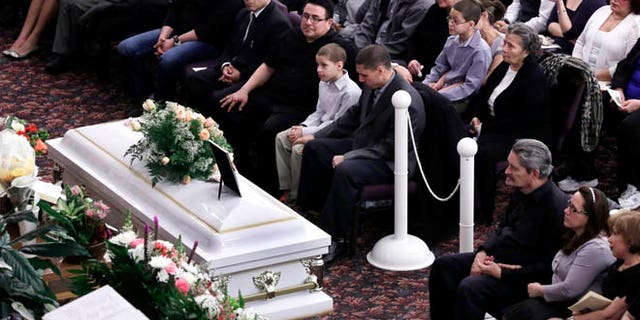 ANKARA, Turkey – Turkish police on Sunday detained a man wanted for the killing of a New York City woman in Istanbul, an official said.
The suspect, identified by authorities only as Ziya T, had been on the run since the body of Sarai Sierra, a 33-year-old mother of two boys, was discovered last month.
Authorities said Sierra died of a fatal blow to the head. She had traveled to Turkey to explore her photography hobby. She went alone after a friend who was supposed to join her canceled for financial reasons. Her body was found hidden near the city walls on Feb. 12, days after her family reported her missing.
The suspect was detained in Hatay province, near Turkey's border with Syria, Gov. Celalettin Lekesiz said. He gave no further detail about the arrest or the man's identity.
Turkish news reports have described the man as a homeless scrap paper collector who used to hang around Istanbul's ancient city walls.
The man was expected to be taken to Istanbul for questioning and to face possible formal arrest and charges.
Reports said police identified Ziya T. as the main suspect in the case after DNA samples taken from his two brothers and a sister matched those found beneath Sierra's nails. Police would not confirm these reports, saying the investigation is ongoing.