Turkey appeals for truce in Syria for Muslim holiday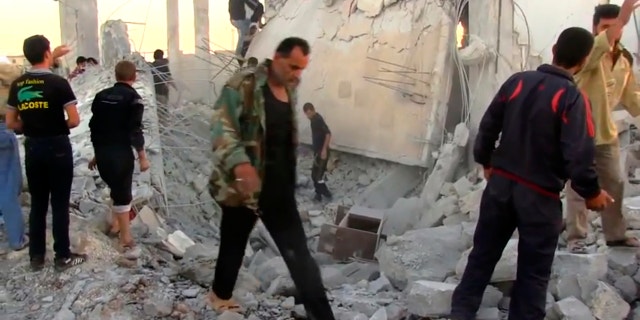 ANKARA, Turkey – Turkey's foreign minister has joined an appeal for a cease-fire to stop the bloodshed in Syria during a Muslim holiday.
Ahmet Davutoglu on Friday urged both Syrian forces and rebels to end hostilities "at least" through the four-day Eid al-Adha holiday that begins on Oct. 26. He said the sides should also aim for a truce that lasts beyond the holiday.
The U.N. envoy to Syria is pushing for a temporary cease-fire. Iran and Iraq have also called for a truce.
Davutoglu says the Syrian government should take the first steps by halting attacks "immediately and without preconditions."
Syria says it wants a cease-fire but the rebels lack a unified leadership that can agree to it.
Both sides have flouted previous cease-fires after verbally agreeing to them.