Tunisian Women Demonstrate to Protect Their Rights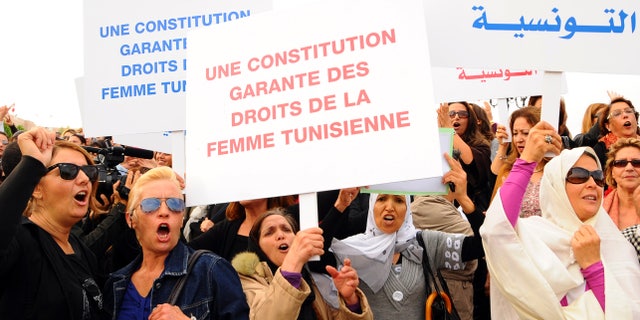 TUNIS, Tunisia -- Some 200 Tunisian women have demonstrated in downtown Tunis in defense of their rights, following the election victory of an Islamist party.
Tunisia is known for some of the most progressive legislation in the Middle East regarding women's rights -- something many say is in danger after a moderate Islamist party took the most votes in the recent election.
The Islamist Ennahda Party, however, has promised to protect women's rights, including the personal status code, which makes women equal to men in divorce and bars polygamy.
Liberals, however, have accused the Islamist party of "double speak."
A delegation from the demonstrators Wednesday was received by the interim prime minister who assured them that women's rights was a "red line" for all the parties.