Tunisian assembly partially returns to work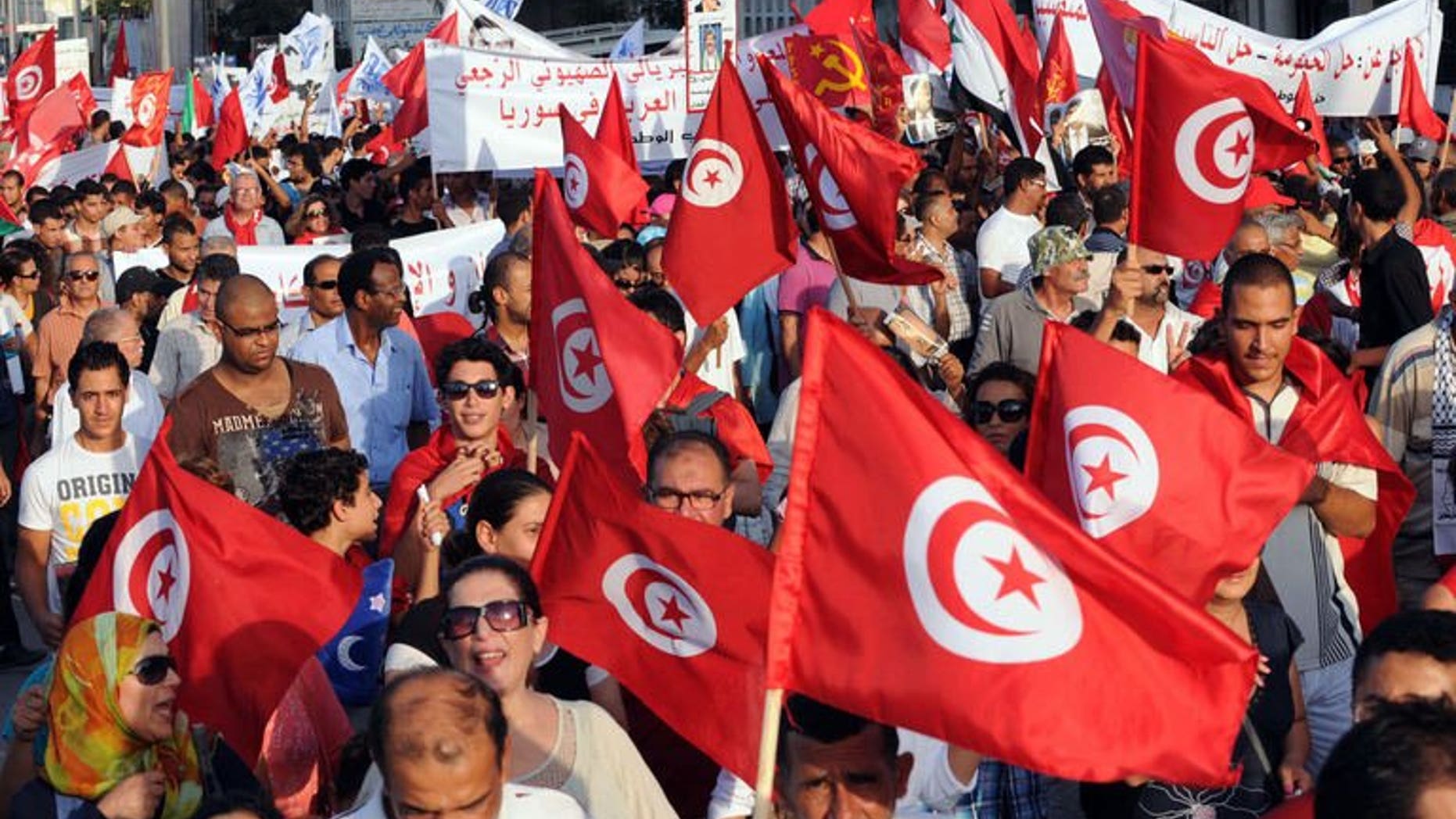 TUNIS (AFP) – Tunisia's National Constituent Assembly on Wednesday partially resumed its activities, which had been suspended since early August due to a political crisis triggered by the assassination of an opposition MP.
The assembly's press service said three parliamentary commissions were called back for the first time since the speaker, Mustapha Ben Jaafar, ordered that their work be halted.
The three commissions in question, which are tasked with general legislation, finance, and compensation for the victims of the 2011 revolution, are not involved with drafting the new constitution, which is a key issue hampering political progress in Tunisia.
Meetings are scheduled later this week -- for leaders of the different parliamentary groups, and the assembly's secretariat -- to decide whether or not to resume plenary sessions and to schedule a vote on the draft charter.
Ben Jaafar suspended parliament on August 6, shortly after Mohamed Brahmi was killed by suspected Islamist militants.
His decision was aimed at forcing the supporters and opponents of ruling Islamist party Ennahda to negotiate a way out of the political deadlock.
But more than a month on, the two sides have failed to reach a compromise, with the opposition continuing to demand the immediate resignation of the government and the formation of a non-partisan administration.
Some 60 opposition MPs are currently boycotting parliament, which as well as drafting the new constitution is also tasked with drawing up a timetable for fresh elections.
Ennahda and some of its allies, for their part, have insisted on political negotiations before the government steps down, and are calling on the assembly to immediately resume work.