Trump's new strategy 'is working,' Afghan leader says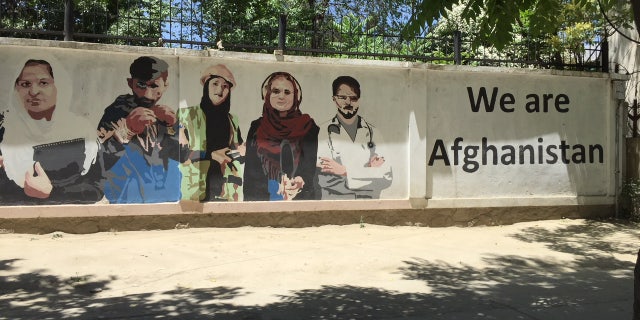 Despite seventeen years of war with no apparent victory in sight for the U.S-led effort, the chief executive of Afghanistan, Abdullah Abdullah, insists that the Trump administration's renewed approach to the stalemate conflict "is working."
"Imagine a situation without that commitment. Things would be very different. It is working," he told Fox News in an exclusive interview during last week's United Nations General Assembly (UNGA) in New York. "They announced a strategy and mobilized other countries and partners in NATO. They doubled the size of our Afghan Commandos, they've supported our Air Force -- which is important in the way of Medevacs transporting the injured. These things are going to take time, but it is working."
Most significantly, Abdullah said, is the Trump team's "conditions-based" procedure rather than the Obama administration's "time-based" plan, which entailed a 2014 drawdown and has been widely condemned to have enabled the Taliban to simply regroup and wait.
"These sorts of policies will yield results; you will see fruition. It won't be in a matter of days or months, but as long as it's the right track it will bring results," he continued, noting that while it is too hard to give an estimated time frame of how long U.S. troops will be needed on the ground, it "won't be a 50-year engagement."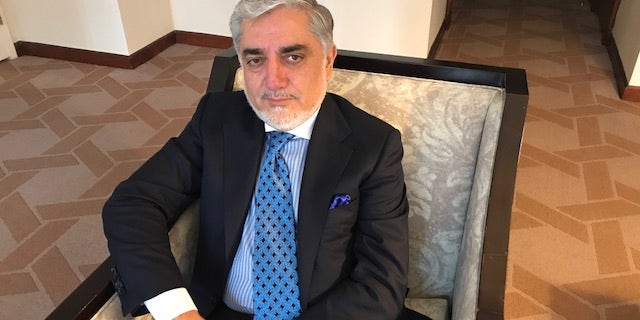 Army. Gen. John Nicholson, the former commander of NATO's Resolute Support – the name given to the Afghan mission after 2014 – echoed such a sentiment of slow success in his final press conference on the state of affairs in Afghanistan in late August, indicating that they were "on a glide path to reduce our forces and eventually close down the mission" and that the "enemy believed we had lost our will to win" prior to President Trump's welcomed new South Asia effort in August 2017.
Subsequently, the U.S. increased its troop presence from 8,400 to roughly 15,000 now and in the past twelve months has rooted out sanctums for ISIS fighters and continued to train Afghan soldiers. Nonetheless, the Pentagon estimates that the Afghanistan government still only controls just over 60 percent of the nation, with the rest either contested or under the thumb of the Taliban.
Yet despite the seemingly frequent rash of horrific suicide bombings and attacks, Abdullah commended efforts to reform and improve the nation's top intelligence branch, the National Directorate of Security (NDS) especially in the realm of capturing ISIS leaders in Kabul.
"They are making a lot of arrests," he said. "But out of 10, if one succeeds, then that is what makes the news."
EXILED AFGHAN LEADER, AND ONE-TIME U.S. ALLY, WARNS AGAINST "PEACE" WITH TALIBAN FROM POSITION OF WEAKNESS
While Pakistan officials staunchly deny they are to blame for allowing terrorist sanctuaries that subsequently destabilize and launch attacks inside the borders of its neighbor, both U.S. and Afghan leaders contend that Pakistan has failed to clean up its act.
"The Afghan people are not supporters of the Taliban. They impose their rule here and there, but that is because they still continue to receive support from the outside," Abdullah claimed, pointing the finger at Pakistan. "The Taliban are operating there and using Pakistan soil as a sanctuary. Their leadership is there, their shuras are there. Their foot soldiers cross back and forth, receiving treatment (in Pakistan) or sometimes the bodies are transported back there."
But unlike the US quest in Iraq and Syria to completely annihilate every last member of ISIS, the approach in Afghanistan is centered on talks with the Taliban to lay down arms.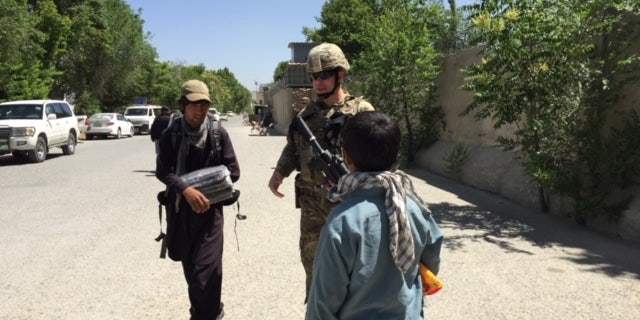 Since February, the Afghan government with the support of U.S. officials has sought to bring the Taliban to the negotiating table – with an array of incentives on offer – ranging from recognition as a political party, to the release of some prisoners along with a ceasefire agreement – in the desperate quest of inking a peace agreement.
But to-date, the Taliban have not responded to the olive branch extension – and other national security experts are somewhat less optimistic that the modernized Afghan policy is producing positive results.
ANNUAL UNITED NATIONS GATHERING A HOTBED FOR SPIES, MANY FROM U.S. ADVERSARIES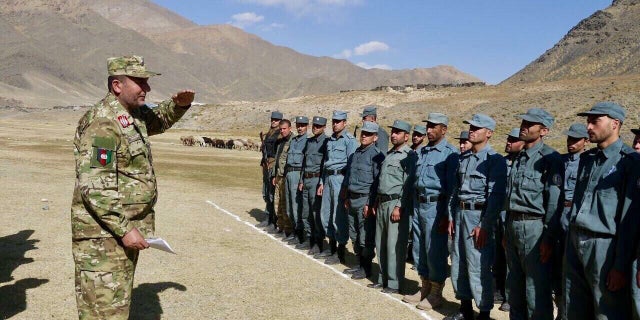 "The fundamental problem we face in Afghanistan is that we are limited to geographic boundaries and our enemies are not," asserted Ryan Mauro, national security expert and director of Clarion Intel Network. "I will not be hopeful about Afghanistan until we have a specific strategy to dismantle the jihadist factories in Pakistan and Iran. It is most important to remember that we have been fighting with one hand tied behind our backs for the duration of this entire conflict."
According to the Wall Street Journal, U.S. military and intelligence officials are at odds over the direction of the war, with spy agencies far less pessimistic about the revived blueprint than their Department of Defense counterparts.
Trump, too, is said to be deeply frustrated by the war, on which the U.S. has spent more than $900 billion since 2001. For the fiscal year 2019, the budget request stands at $46.3 billion.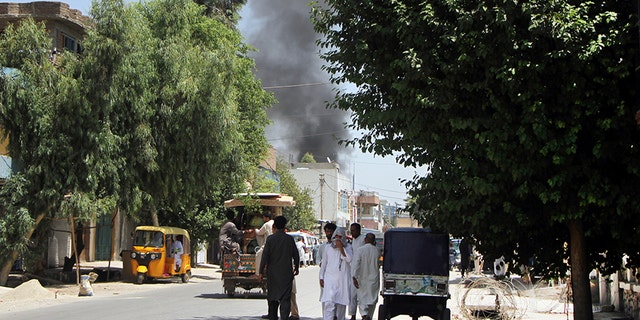 Nonetheless, Abdullah also expressed some silver linings amid the protracted bloodshed and terror.
"The Taliban are in control of parts of the country, that is nothing new. Unfortunately, in recent years, some high-profile attacks have taken place in which we have had civilian casualties," Abdullah added. "At the same time, lots of good is happening. Millions of people are off building their lives, the younger generation are in the private sector, education, civil society, media. The minute you don't have a security incident, life looks like normal for the people. The story has two sides."