Trump-Kim summit: Families of Korean War POW urge president to demand answers
NEWYou can now listen to Fox News articles!
Roger Dumas, a U.S. Army corporal, was taken prisoner during the Korean War. But he was not released when the fighting ended.
He is one of 7,667 Korean War personnel who still remain unaccounted for, according to the Defense POW/MIA Accounting Agency (DPAA). He was known to be alive during Operation Big Switch, but he never returned during the final release of POWs.
Dumas' family has dedicated their lives to finding answers about his whereabouts, and they are now urging President Trump to press the issue during the high-stakes summit with North Korea leader Kim Jong Un in Vietnam.
"I think the first question should be 'What about the POWs that were alive when the war ended and did not return like my Uncle?'" said William Dumas, the POW's nephew.
GEN. JACK KEANE: TRUMP DESERVES PRAISE FOR NORTH KOREA PROGRESS DESPITE DENUCLEARIZATION 'STALEMATE'
According to the nephew, Roger Dumas' brother, Bob, asked the army for his sibling's military records for years, but was told they were burned in a fire.
Dumas then turned to former Connecticut Congressman Chris Dodd for help in finding any evidence that Roger was possibly still alive. Through the Freedom of Information Act, Dodd provided the family documents – one of which they claim had Roger on a list of 389 POWs who were still known to be alive.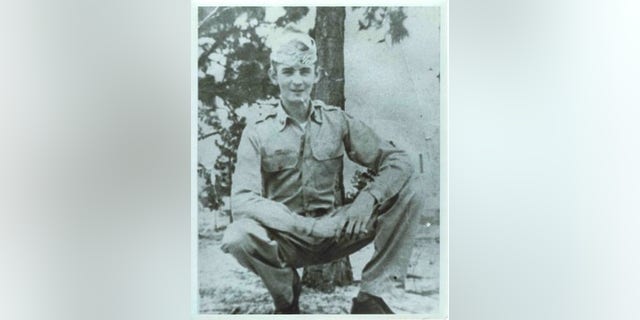 Dumas eventually sued the U.S. Army in the 1980s for listing Roger as MIA, and that resulted in his brother's reclassification as POW.
TRUMP PRAISES 'SPECIAL RELATIONSHIP' WITH NORTH KOREA'S KIM JONG UN AT START OF HANOI SUMMIT
"There are so many family members just trying to find some information about what happened to their loved ones," William Dumas said.
He urged President Trump to bring up the issue.
CLICK HERE TO GET THE FOX NEWS APP
"Mr. Trump, please ask Kim Jong Un," he said. "'Are you holding any live Americans from the Korean War in North Korea?'"
Referring to his uncle, William Dumas added, "I think he may still be alive."