At least 18 dead after truck slams into crowd on Guatemala highway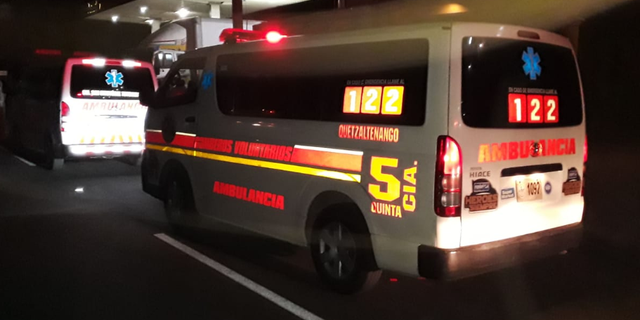 GUATEMALA CITY – At least 18 people who gathered around the victim of a fatal traffic accident on a Guatemala highway Wednesday were themselves killed by a trailer truck that came around a curve and mowed them down.
The dark of night seemed to have played a role.
"It seems that the semi-trailer did not notice the number of the people on the roadway and ran them over," said local fire department spokesman Cecilio Chacaj.
VENEZUELA HIT BY ANOTHER POWER OUTAGE, MADURO BLAMES SABOTAGE
Early reports had put the number of those killed at about 30, but later Chacaj said that emergency personnel had recovered 18 bodies.
Police are still searching for the truck driver, according to The New York Times.
A video circulating on social media showed bodies strewn on the roadway while several people cry and shout for help.
BODY OF BRITISH BACKPACKER, 23, WHO VANISHED IN GUATEMALA HAS BEEN FOUND, GROUP SAYS
President Jimmy Morales tweeted his condolences over the tragedy and said his government would coordinate aid to the families of the victims
The first accident happened at 8:48 p.m., and the second, involving the trailer truck, occurred at 9:25, according to The New York Times.
Funeral homes started delivering coffins to family and friends of the victims a few hours after the accident happened.
Besides the fatalities, there were some 20 others injured, the Times said, citing the Health Ministry.
The Times noted that roads, including major highways, have little to no lighting in much of the country, and risks increase at night.
The Associated Press contributed to this report.