Tropical storm Barry kills three in Mexico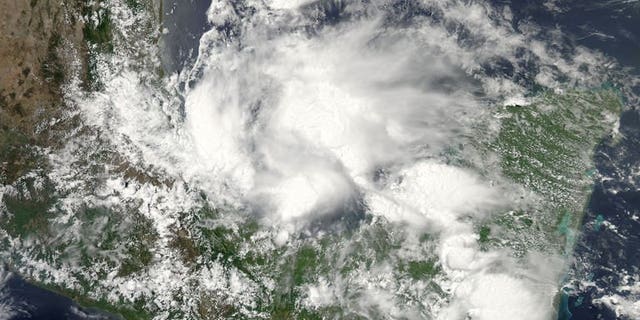 NEWYou can now listen to Fox News articles!
MEXICO CITY (AFP) – An eight-year-old child and his mother were killed in southern Mexico after being swept away in a river during Tropical Storm Barry, bringing the death toll from the storm to three, authorities said.
"After more than 24 hours, we were able to rescue the bodies of a woman and her child," Oaxaca Civil Protection director Manuel Maza Sanchez told AFP.
The pair were among a group traveling in a van that was swept away by the swollen river in a town in Oaxaca state, 660 kilometers (410 miles) from Mexico City the official said.
The third fatality occurred in the eastern state of Veracruz, where the storm made landfall on Thursday. A man died while trying to cross a river on horseback and was dragged by the force of the current, state authorities said.
Three more people were wounded and about 1,200 were evacuated preventively in the state.
The US National Hurricane Center in Miami said Barry hit land in Veracruz at about 1300 GMT on Thursday, packing maximum sustained winds of 65 kilometers (40 miles) per hour. The storm lost steam as it moved inland.
Earlier this month, the first tropical storm of the Atlantic season, Andrea, caused severe crop damage in Cuba and damaged more than 1,900 homes.
The Atlantic hurricane season started June 1 and runs through November 30.
Scientists at the US National Oceanic and Atmospheric Administration have predicted that the six-month Atlantic season will see 13 to 20 named storms, seven to 11 hurricanes and three to six major hurricanes.