TripAdvisor scrubs warnings of rape, tainted alcohol at Mexican resorts, travelers say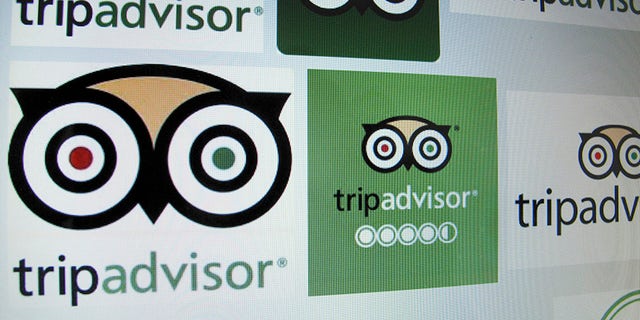 NEWYou can now listen to Fox News articles!
More than a dozen travelers from around the United States say reviews website TripAdvisor is deleting and muzzling their first-hand accounts of rape, blackouts and other injuries suffered during vacations to Mexico, according to an extensive investigation published Wednesday by the Milwaukee Journal Sentinel.
The damning report comes two days after U.S. officials called on the State Department and the Office of the Inspector General to conduct additional investigations on Mexican resorts that are serving dangerous, bootleg alcohol.
Tourists who spoke to the Milwaukee Journal Sentinel say the posts are frequently removed because they are labeled by TripAdvisor as "hearsay."
"To me it's like censoring," Wendy Avery-Swanson of Phoenix told the newspaper after her review of a Mexican resort – in which she said she blacked out after being served alcohol at a swim-up bar – was scrubbed off the website. "It wasn't hearsay. It actually happened to me."
Among the other claims reportedly removed from the site:
Kristie Love, 35, of Dallas, posted in 2010 that she had been raped by a security guard at the Iberostar Paraiso resort near Playa Del Carmen. She wrote in the post that she was followed by the guard, who later overpowered her and raped her in the bushes. She also claimed the hotel staff refused to call police. The post was taken down for violating "family friendly" guidelines, a TripAdvisor moderator ruled, according to the Milwaukee Journal Sentinel.
Jamie Valeri, 34, of Wisconsin, wrote in 2015 she was sexually assaulted and her husband suffered a broken hand at the same resort after they blacked out in the middle of the day, just into their third drink. Valeri's account was corroborated by the newspaper through receipts, email and phone records, medical reports and interviews. Yet TripAdvisor removed her posts, calling them "hearsay."
Josh Resmini tried to post a review of the Grand Velas Riviera Maya resort on Oct. 16 in which he claimed he was drugged and sexually assaulted by a massage therapist. He told the newspaper the hotel denied responsibility and a day after filing the review, TripAdvisor told him it would not be allowed to be published, once again, citing "hearsay" as the reason.
The Massachusetts-based travel giant says it employs hundreds of people to police the content of its 535-million user reviews of hotels and restaurants around the world and uses software to detect fake ones.
TripAdvisor gets money from some hotels when tourists click on their links, while others pay commissions for bookings, the Milwaukee Journal Sentinel reported.
But still, the company insists it keeps its money-generating deals with booking partners and hotel chains like Iberostar separate from the user-generated content.
Iberostar Hotels & Resorts told the Milwaukee Journal Sentinel that it has "zero tolerance for any type of illegal or inappropriate conduct" on its property grounds, and that it investigated Love's case and others, but none of the women decided to push forward in their cases.
TALES OF TAINTED ALCOHOL AT MEXICAN RESORTS PROMPT SENATORS TO SEEK ACTION
Love said she did return to Mexico a few weeks after the incident to file police reports but the chief couldn't get the resort company to cooperate with the investigation. The police chief was found shot dead in his car months later.
"I just needed to be able to lay my head at night and know I did the best I could and I felt like I did the best I could in getting the word out," she told the Milwaukee Journal Sentinel in her effort to post her story on TripAdvisor's website.
On Oct. 19, seven years to the day after the alleged attack, her original post was republished on the site, but was buried deep in a forum behind thousands of other more recent posts.
"We apologize to the sexual assault victim, reported on in the article, who had her forum post removed 7 years ago on TripAdvisor," Brian Hoyt, senior director of communications for TripAdvisor, told Fox News in an e-mail Wednesday. "Since 2010, when the forum post was removed, our policies and processes have evolved to better provide information like this to other travelers. As a result, when recently brought to our attention, the victim's initial forum post was republished by our staff."
Hoyt says Internet searches "will show numerous reviews from travelers over the last several years who wrote about their first-hand experiences that include matters of robbery or theft, assault and rape."
He added: "We believe any first hand experience should be posted to our site as a means to communicate to other consumers looking for information on where they should travel."
Hoyt said the company is creating a "badge" notification to apply to businesses to "alert consumers of health & safety or discrimination issues at that business reported on within the media or other credible sources of information."
But had Love's post been up there all along, "maybe we wouldn't have gone or maybe that wouldn't have happened to me," Valeri said.
TOURISTS TO MEXICO BELIEVE DAUGHTER DIED AFTER BEING DRUGGED AT RESORT
The Milwaukee Journal Sentinel also reported an unknown number of TripAdvisor users are allowed to delete forum posts and there is no way to know how many negative reviews on the site are withheld or scrubbed. The average rating of all the hotels on the website is 4 out of 5 stars, it added.
"This is a major problem with online reviews, they're heavily skewed," Bart De Langhe, an associate professor of marketing at ESADE business school in Barcelona, who studies consumer behavior, told the Milwaukee Journal Sentinel. "We live in this illusion of perfect information…but we don't ask the hard questions and don't realize the information is imperfect and biased."
Fox News' Greg Norman contributed to this report.