Trayvon Martin's Parents Thank Supporters on Capitol Hill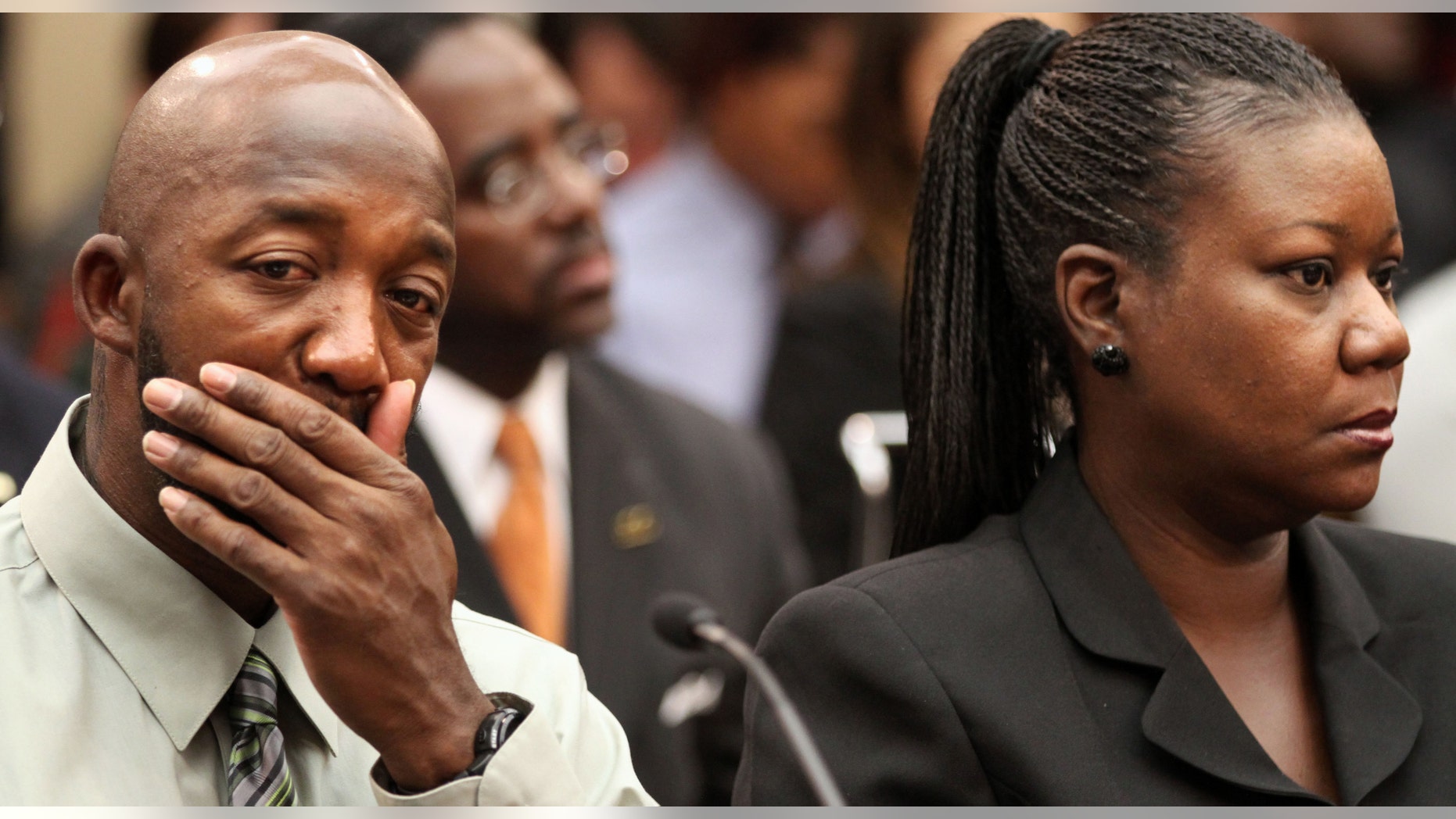 The parents of a 17-year-old Florida boy whose death sparked a national outcry visited Capitol Hill Tuesday to thank those who have called attention to their son's death.
The parents of Trayvon Martin, who was shot and killed by neighborhood watchman George Zimmerman last month, spoke briefly before a congressional panel. They began with a moment of silence for their son, who was killed in a gated community in Florida while returning from a convenience store.
Martin's father, Tracy Martin, thanked "everyone who is holding the legacy of Trayvon" while his mother, Sybrina Fulton, said, "Trayvon was our son, but Trayvon is your son."
Some members of Congress have called for a hate crimes investigation. The Justice Department has told Martin's parents that getting hate crime charges will be a challenge.
Zimmerman, the admitted shooter, has said he acted in self-defense. He has not been arrested or charged.
Trayvon Martin Attacked George Zimmerman, Report Says
The incident has spawned rallies across the country from thousands who have called for Zimmerman's arrest. Police have said he acted in self defense.
New reports that say Martin was the aggressor has been met by anger from his family. His parents say Martin is being demonized by the media because recent stories have cited how he was suspended three times the past year.
Trayvon's Parents Defend Son Amid Allegations
"They killed my son and now they're trying to kill his reputation," Fulton told reporters.
Martin was suspended by Miami-Dade County schools because traces of marijuana were found in a plastic baggie in his book bag, family spokesman Ryan Julison said. Martin was serving the suspension when he was shot Feb. 26.
A Florida police department also said Tuesday that women's jewelry found in Trayvon Martin's school backpack last year didn't match any that had been reported stolen.
The Miami Herald obtained a Miami-Dade Schools Police Department report that showed the slain teenager was suspended in October for writing obscene graffiti on a door at his high school.
The report says that during a search of his backpack, security officers found jewelry and a screwdriver that they felt could be a burglary tool. Martin told them a friend had given him the jewelry, but wouldn't say who.
Miami-Dade Police confirmed Tuesday that the jewelry didn't match any that had been reported stolen.
Based on reporting by The Associated Press.
Follow us on twitter.com/foxnewslatino
Like us at facebook.com/foxnewslatino