Toronto Zoo polar bear cub sees first snow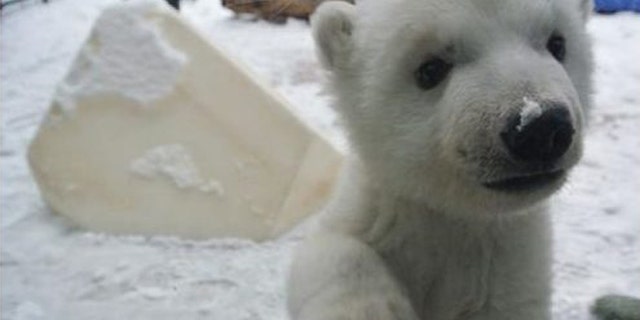 NEWYou can now listen to Fox News articles!
The Toronto Zoo released video Friday of their three-month-old polar bear cub getting her first introduction to snow.
"This week, she was introduced to snow for the first time and she will continue to spend time outdoors daily," the zoo said on Facebook, according to the Toronto Star.
The zoo hasn't officially introduced the cub to the public yet.