Top U.K. Spy Agency Aids in Controversial U.S. 'Targeted Killings'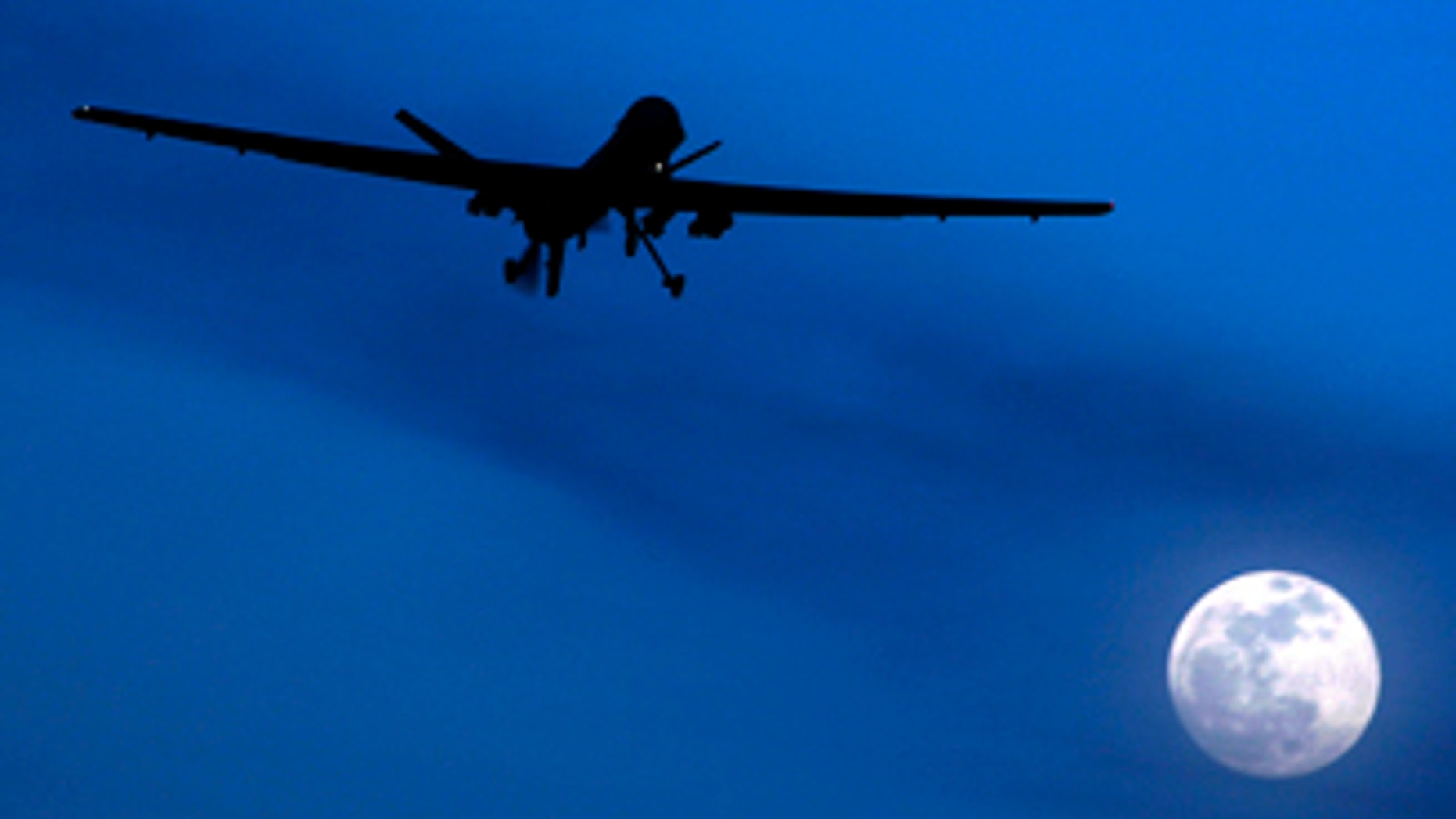 A top British spy agency uses its technology to pinpoint the hiding places of al Qaeda and Taliban chiefs for controversial "targeted killings" by U.S. drones, it was revealed Sunday.
GCHQ, the top secret U.K. communications agency, has used telephone intercepts to provide the Americans with "locational intelligence" on leading militants in Afghanistan and Pakistan, an official briefed on its operations said.
Insiders say GCHQ can provide more extensive and precise technical coverage in the region than its American sister organization, the National Security Agency, because Britain has a better network of intercept stations in Asia.
Drone attacks have succeeded in disrupting al Qaeda activities. However, hundreds of civilians have been killed, and a prominent human rights lawyer investigating the attacks for the United Nations has challenged their legality.
Washington says Pakistan's northwest tribal area is a global headquarters for al Qaeda, from where it plans attacks on western troops in Afghanistan and on cities abroad.
There have been more than 100 drone strikes there in the past two years. In an attack early Saturday, U.S. missiles hit a suspected militant hideout in south Waziristan, killing 16 insurgents, according to Pakistani intelligence officials.
It has been reported that Britain's Royal Air Force (RAF) uses a small fleet of Reaper drones -- unmanned aerial vehicles -- to attack targets in Afghanistan.
U.K. Ministry of Defence figures released earlier this year revealed that the RAF has fired 84 missiles since they were first deployed there in June 2008. Those missiles were used to support British and American troops in direct combat.
Until Sunday, it had not been disclosed that GCHQ was providing "locint" -- locational intelligence -- on the location of individuals.
GCHQ uses satellites and planes to collect and analyze the location of telephones used by militants.
Targeted killings were criticized in a report last year by Philip Alston, a law professor at New York University, who investigated them in his role as the U.N.'s special rapporteur on extrajudicial executions.
He said under international law, targeted killings were permitted in armed conflicts when used against fighters or civilians engaged directly in combat-like activities, "but they are increasingly being used far from any battle zone," he said.
That view is disputed by U.K. Whitehall officials who point out that all those targeted are military commanders engaged in operations against the West. They say if GCHQ can provide real-time accurate intelligence on the locations of suspects, this can reduce the number of civilians killed accidentally.
This weekend, GCHQ said it was proud of the work it did with America, which it said was in "strict accordance" with the law.
Critics said the case showed the potential dangers of intelligence cooperation, as highlighted by the row over the rendition by the CIA and torture of British suspects.
Shami Chakrabarti, director of the human rights group Liberty, said: "Of course you have to cooperate. But you have to think about the consequences of your cooperation. You can't just give intelligence of whatever kind to an ally without any regard for how that intelligence is going to be used."