Thousands of Tunisians March Against Violence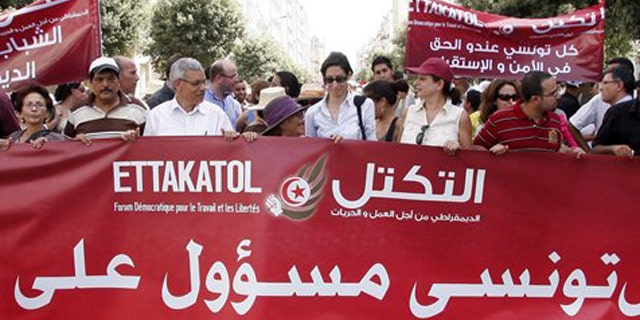 NEWYou can now listen to Fox News articles!
About 6,000 Tunisians have held a march against violence following clashes around the country, including one that left a 14-year-old dead.
Nearly a dozen political parties organized Thursday's march in Tunis, the capital. The Ettajdid, or Renewal, movement said the aim was expressing "refusal of violence and anarchy and the wish for a peaceful democratic transition."
Tunisian strongman Zine El Abidine Ben Ali flew to exile Jan. 14 after a month of uprisings.
Tunisians fear recent clashes may wreck dreams of democracy.
A 14-year-old hit by a stray bullet died Monday in Sidi Bouzid, where the protests that lit the Arab world began.
Among the absent Thursday was the Islamist Ennahdha party, moderate but blamed by some for fomenting trouble. Ennahdha denies any role in violence.