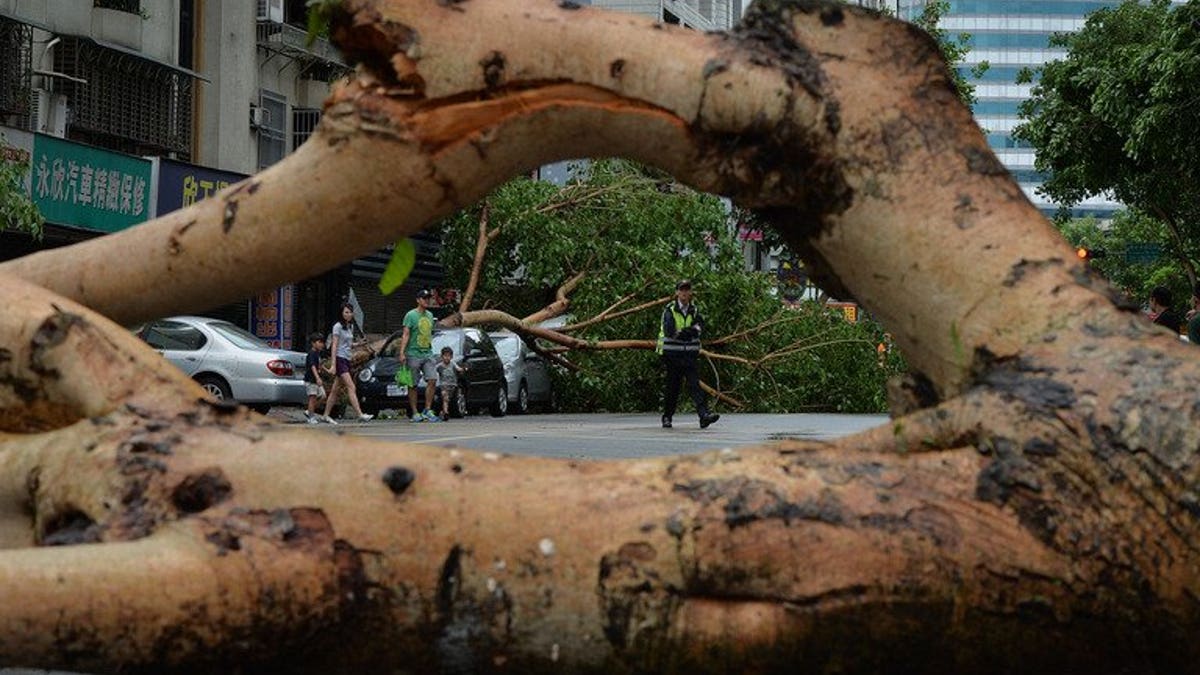 BEIJING (AFP) – China evacuated more than 300,000 people and drafted in thousands of soldiers as a typhoon which brought torrential rain and powerful winds to Taiwan began to batter the mainland on Saturday.
Typhoon Soulik hit China's southeastern Fujian province at about 4:00pm (0800 GMT) with windspeeds of up to 118 kilometres an hour (73 miles), the National Meteorological Centre said on its website.
The typhoon had slowed since it ripped roofs from homes and uprooted trees in Taiwan, killing one person and injuring at least 30 after it struck the island at 03:00 am Saturday (2000 GMT Friday).
"(It) is currently moving northwest at 20 to 25 kilometres per hour and is expected to enter neighbouring Jiangxi Province after midnight," Xinhua said, citing a local weather station.
China has recommended fishing boats remain grounded on its southeastern coast, while operations in the ports of Fuzhou, Xiamen and Meizhou Bay have been suspended, the state-run news agency added.
Some 5,500 soldiers were dispatched across the southeast coast to help with rescue efforts, it said.
Public transport in Ningde City has been suspended and 142 flights have been cancelled at Fuzhou's Changle International Airport since Friday night.
A total of 31 high-speed train services in coastal areas of Fujian have also been suspended, China National Radio said.
Southwestern regions of China has been battered by torrential rains and landslides which have left more than 200 people dead or missing in recent days.
Landslides and floods in Sichuan province had killed 31 people by Thursday, according to data from the ministry of civil affairs, with 166 more missing. More than two million people had been affected in the region, it added.