Third World War II-era bomb discovered near British nuclear power plant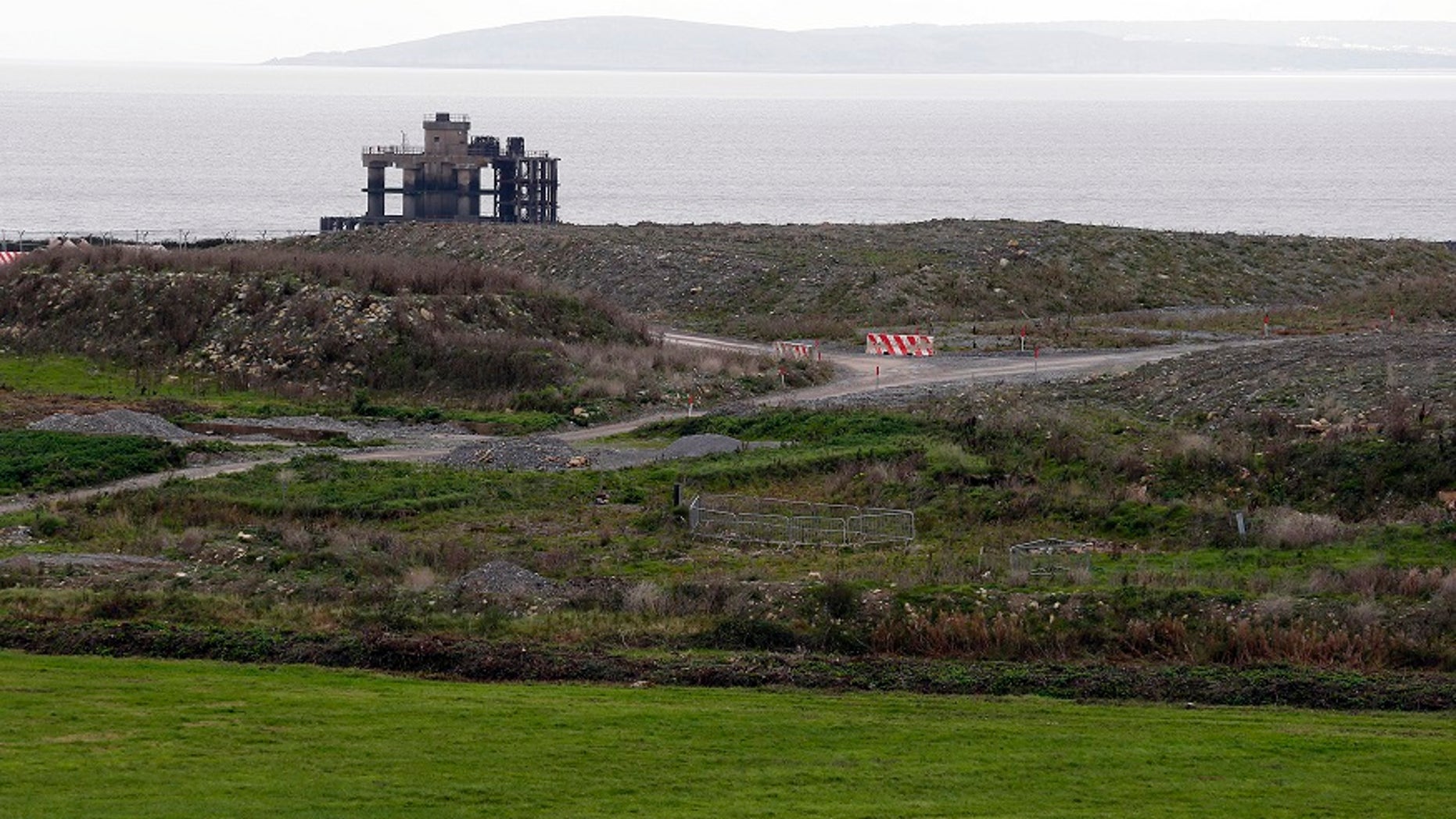 An unexploded World War II-era bomb was discovered in the water near a British nuclear power station Wednesday, the third such bomb found this month in the same area of water.
The unexploded weapon was found in the Bristol Channel close to the Hinkley Point nuclear power station, The Guardian reported. The body of water was once an army training range.
The area has been closed off to other ships by the HM Coastguard until bomb disposal experts execute a "controlled explosion" just miles from the power plants, The Guardian reported.
"The explosive ordnance disposal team plans to detonate the ordnance at 6 p.m. today," Ieuan Williams, of the HM Coastguard said. "Until that time we have taken measures to...clear the area of vessels to keep the public safe."
UK PRIME MINISTER THERESA MAY ON 3-DAY VISIT TO JAPAN
The bomb was discovered early Wednesday when divers were working to "clear the seabed for intake and outtake pipes for cooling water for the reactors," The Guardian reported.
The bomb is the third one discovered in the Bristol Channel this month.
Three weeks ago a 500-pound bomb was found 2.5 miles off the coast on Aug. 8. More than a week later, another bomb, weighing 250 pounds was discovered near the nuclear power station on Aug. 16. Both bombs underwent a controlled explosion.
The nuclear power station, Hinkley Point C is under construction.
"It is normal practice to check the seabed before construction activity starts on any marine project," David Eccles, the power station's head of the project, told The Guardian.
A NAZI EAGLE INFLAMES A HEATED DEBATE IN URUGUAY
He added: "The safety of the public and our workforce is our priority, and we have a team of 10 divers checking the seabed ahead of the construction of the main cooling water tunnels and associated seabed structures for Hinkley Point C."