The Latest: Putin lauds Russian achievements in Syria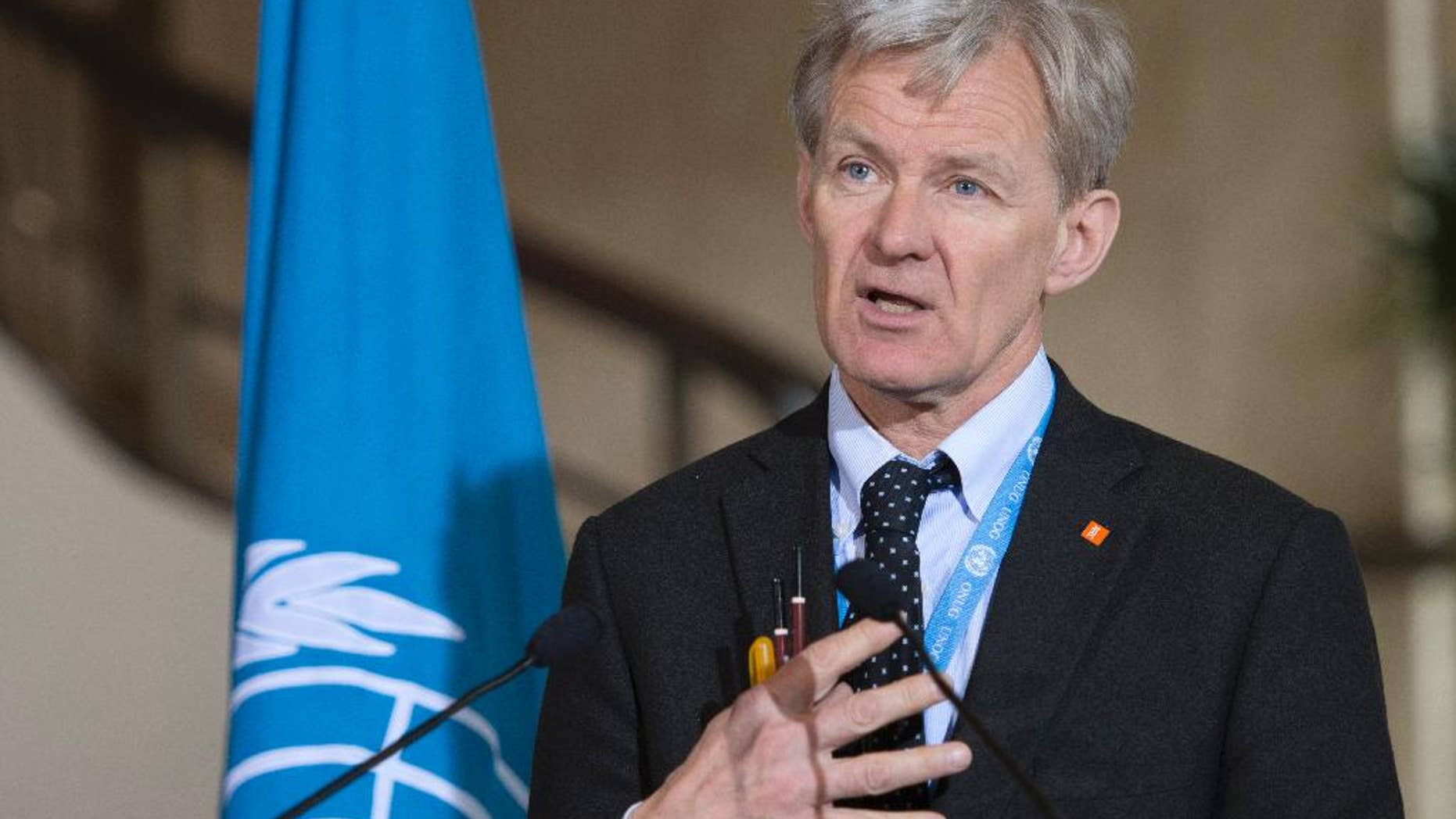 GENEVA – The Latest on Syria's civil war, diplomatic efforts to resolve the conflict and the upcoming round of peace talks in Geneva (all times local):
2:15 p.m.
President Vladimir Putin says Russia's military action in Syria has achieved a key goal of securing the country's state structures.
Putin told a media forum in St. Petersburg on Thursday that the Russian air campaign, which began on Sept. 30, helped strengthen the Syrian state. He said it's essential to prevent the collapse of the Syrian state to stem the flow of refugees to Europe.
The Russian leader also says the Syrian army has continued to make advances against the Islamic State group, even though Russia pulled out some of its warplanes from Syria last month.
Putin hailed contacts between Russia and the United States in securing a Syria cease-fire, which was brokered by Moscow and Washington and which began on Feb. 27. The IS and Syria's al-Qaida branch known as the Nusra Front are excluded from the truce.
___
2 p.m.
A leader of U.N.-backed humanitarian efforts for Syria says he's "disappointed" with recent efforts to get aid convoys into hard-to-reach and besieged areas, and is calling on the Damascus government to "live up to its promises."
Jan Egeland, the humanitarian aid adviser for the U.N.'s Syria envoy, told reporters on Thursday in Geneva that "April was supposed to be our best month" but that aid delivery is "not getting better and better, it's actually slowing down."
Egeland spoke during a break in U.N.-sponsored indirect talks between the Syrian government and the opposition delegation, which are to resume next week.
Humanitarian assistance to Syria's people is part of an international response to the country's crisis that also includes a U.S.- and Russia-monitored cease-fire that has largely held over the last month.