The Latest: Germany's Merkel condemns the deadly bombings in Turkey; urges Turkey to unite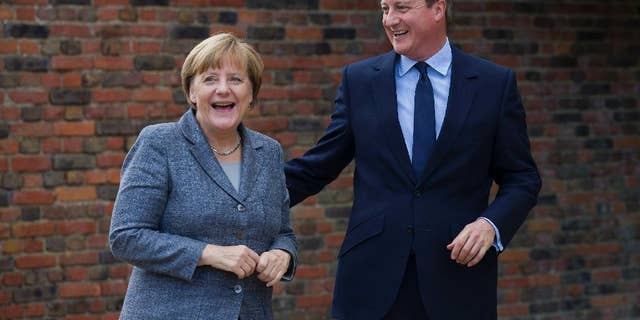 ANKARA, Turkey – Developments relating to Saturday's deadly bombing of a peace rally in the Turkish capital of Ankara. All times local.
___
7:10 p.m.
German Chancellor Angela Merkel has sent her condolences to Turkish Prime Minister Ahmet Davutoglu, calling the attacks that killed scores in Ankara "particularly cowardly acts that were aimed directly at civil rights, democracy and peace."
Two nearly simultaneous explosions on Saturday targeted a rally in Ankara by opposition supporters and Kurdish activists who were calling for equality and non-violence. Turkish officials say at least 86 people were killed and nearly 190 wounded.
Merkel says the attack "is an attempt at intimidation and an attempt to spread fear." She says "I am convinced that the Turkish government and all of Turkish society stands together at this time with a response of unity and democracy to this terror."