The Latest: Catalan politicians seek jail release in Madrid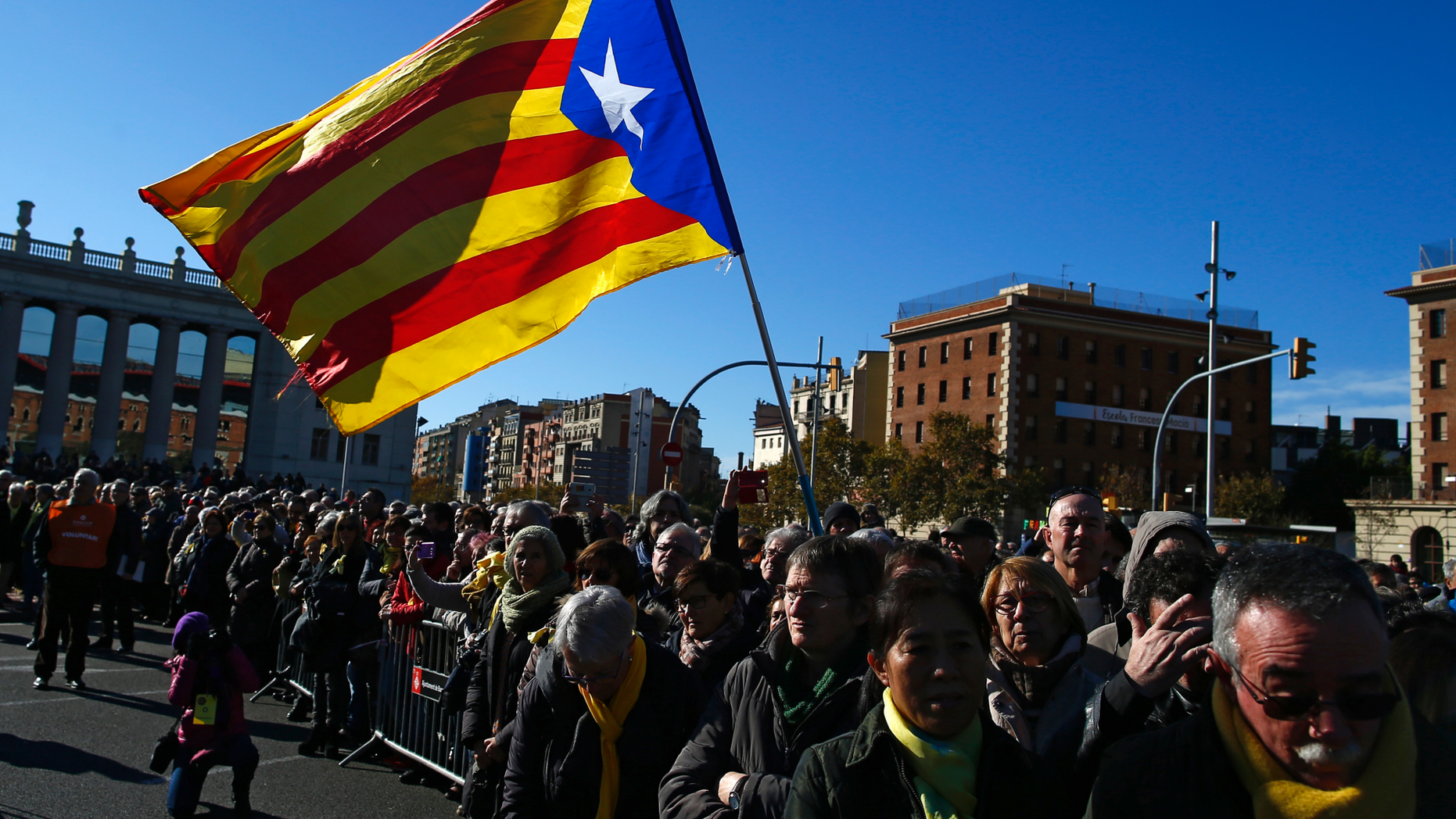 BRUSSELS – The Latest on the crisis in Catalonia (all times local):
10 a.m.
A judge decides Monday if jailed Catalan pro-independence politicians and activists should be released, paving the way for them to join campaigning in a polarized regional election this month.
The full Catalan cabinet was ousted over a month ago for making an independence declaration and its members are facing rebellion and other charges punishable with decades in prison.
Eight former Catalan officials jailed near Madrid have pledged to give up unilateral independence for the wealthy region in the hope of being freed.
The remaining ex ministers and former regional president Carles Puigdemont are in Belgium, fighting extradition to Spain.
Two separatist activists facing sedition charges are also expecting a decision over their jailing orders by the same Supreme Court magistrate.
The Dec. 21 ballot is shaping up as a plebiscite between those for and against independence.
___
9:20 a.m.
Ousted Catalan president Carles Puigdemont and four close separatist allies are to appear in a Brussels court again for extradition hearings and a possible decision whether they will have to be sent back to Spain.
Monday's court hearing in Brussels for the five Catalans is the latest step in their flight from Spain and their refusal to return to face rebellion and sedition charges.
Puigdemont plans to lead his party's campaign for the Dec. 21 election called by Spain's government in an attempt to find a democratic fix to the nation's worst institutional crisis in nearly four decades.
Whatever decision is made on Monday, two appeals will be possible and a final ruling could well only come only after the vote.