The Latest: Bulgaria says it won't sign UN migration pact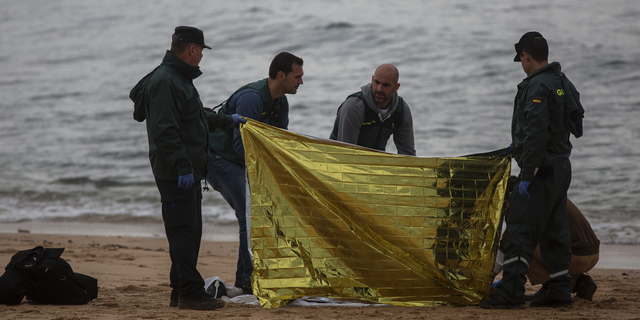 ANKARA, Turkey – The Latest on Europe's migration crisis (all times local):
6:50 p.m.
Bulgarian officials are signaling the country will not sign a global pact to promote safe and orderly migration, saying that it would harm national interests.
The floor leader of the main ruling center-right GERB party in parliament, Tsvetan Tsvetanov, said after a meeting of the ruling coalition that "the position of the Bulgarian government will be not to join the United Nations' global pact on migration."
GERB's coalition partner, the United Patriots, strongly opposes the U.N. pact, saying it poses a threat to national interests.
Bulgaria's parliament will debate the pact on Wednesday. The ruling coalition holds a thin majority of 122 legislators in the 240-seat chamber.
The Global Compact for Safe, Orderly and Regular Migration, which won't be legally binding, was finalized under U.N. auspices in July. It is due to be formally approved at a Dec. 11-12 meeting in Marrakech, Morocco.
Bulgaria's government has adopted a tough stance against mass migration to Europe. The Balkan country has sealed off its border with Turkey with a barbed wire fence to halt the influx of illegal crossings.
___
10:30 a.m.
Turkey's state-run news agency says the country's coast guard has launched a search-and-rescue mission to locate 10 migrants who are reported missing after their boat sank in the Aegean Sea.
Anadolu Agency says the boat went down on Monday off the coast of Dikili, in Izmir province, close to the Greek island of Lesbos.
It said authorities launched the rescue operation after two of the migrants managed to swim to shore to seek help.
There was no immediate detail on the nationalities of the migrants.
Although their numbers have decreased in recent years, migrants still try to cross into Greece from nearby Turkey in the hopes of making their way to other European countries.