Thai 'Yellow Shirts' founder convicted of royal slur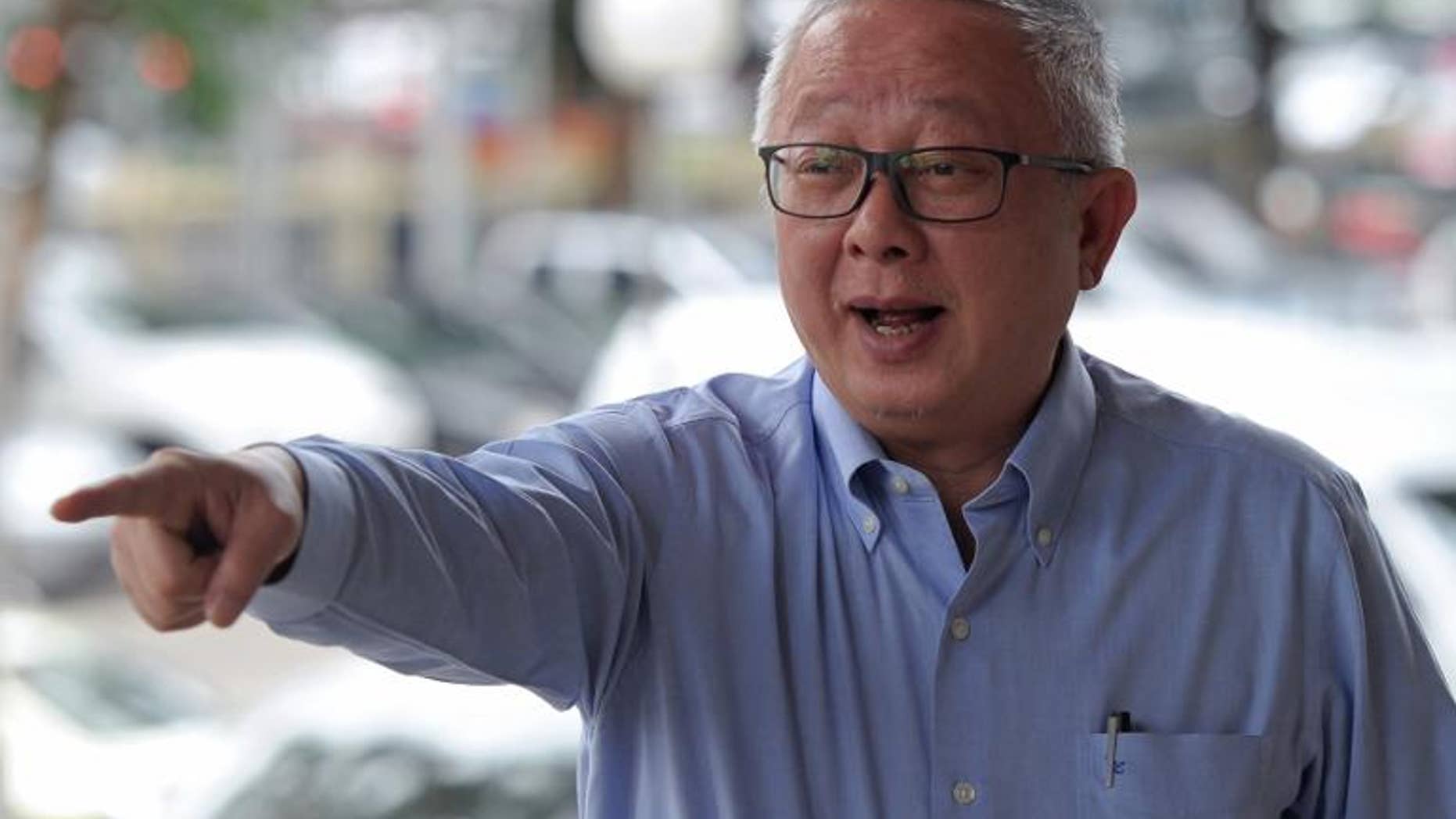 Bangkok (AFP) – A Thai court sentenced the founder of the royalist "Yellow Shirts" to two years in jail Tuesday for defaming the monarchy when he quoted a speech by a political rival.
Sondhi Limthongkul, one of Thailand's most controversial political figures, was convicted under the kingdom's controversial lese majeste rules after prosecutors appealed an earlier acquittal over his remarks made in 2008.
The appeals court rejected the defence's argument that the media mogul had not intended to defame the royal family but wanted to draw the attention of police to the original speech.
Sondhi -- who has described the charges against him as politically motivated -- was released on bail of 500,000 baht ($16,000) pending an appeal at the Supreme Court.
Thailand has seen a series of rival street protests in recent years by the Yellow Shirts and the rival Red Shirts, whose demonstrations in Bangkok in 2010 sparked a military crackdown that left about 90 people dead.
Protests by the Yellow Shirts helped to trigger a coup by royalist generals in 2006 that ousted the Red Shirts' hero, former premier Thaksin Shinawatra, whose sister Yingluck is now prime minister.
In 2010 Sondhi was convicted of defaming Thaksin and handed a six-month suspended jail sentence.
In February last year, the Criminal Court sentenced him to 20 years in prison for corporate fraud in a case dating back to the mid-1990s. He was released on bail pending an appeal.
Sondhi and other Yellow Shirts also face terrorism charges over the occupation of Bangkok's main airports in 2008, which stranded thousands of tourists.
The royal family is a highly sensitive topic in politically turbulent Thailand and insulting the monarchy is a very serious crime punishable by up to 15 years on each count.
The Red Shirt activist whom Sondhi quoted, Daranee Charnchoengsilapakul, was jailed for 15 years in 2011 for her comments, which she made during political rallies.