Texas grand jury declines to indict officer in Mexican immigrant's death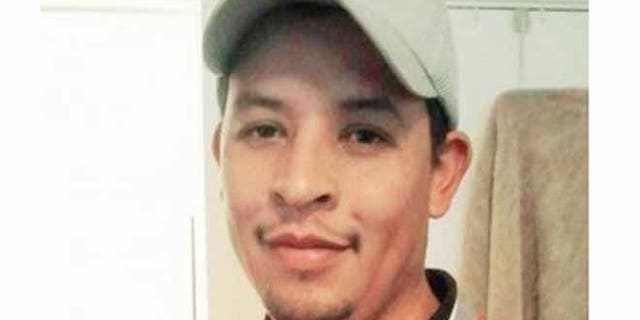 A grand jury declined to indict a Texas police officer involved in the fatal shooting of an unarmed Mexican man during a traffic stop that was captured on a patrol car dash camera.
Grapevine police and prosecutors announced Monday that Officer Robert Clark would not face charges in the death of Mexican immigrant Ruben Garcia Villalpando, who was killed on Feb. 20.
Police were searching for a robbery suspect when they encountered Garcia Villalpando, 31, in his pick-up truck in the parking lot of a shopping center.
Police Chief Eddie Salame said Garcia Villalpando's led police on a short chase before stopping and emerging from his vehicle.
The dash camera video shows him stepping out of the vehicle with his hands up as the officer yells numerous times not to approach him. Authorities said he ignored the police commands and continued advancing toward the officers, who opened fire.
Salame said Garcia Villalpando was legally intoxicated during the incident.
Speaking to Fox News Latino soon after the incident, Accion America activist Carlos Quintanilla said Garcia Villalpando was not involved in any criminal activity and was simply at the wrong place at the wrong time.
"He just happened to be the only one in the parking lot," he said. "You have to understand that when someone is undocumented and is stopped by police, he gets scared. He has children, he is in fear, he thinks he is going to be separated from his family."
The Associated Press contributed to this report.
Like us on Facebook
Follow us on Twitter & Instagram