Mexico fumes after 2nd immigrant dies in police shooting: 'We don't want this to be a trend'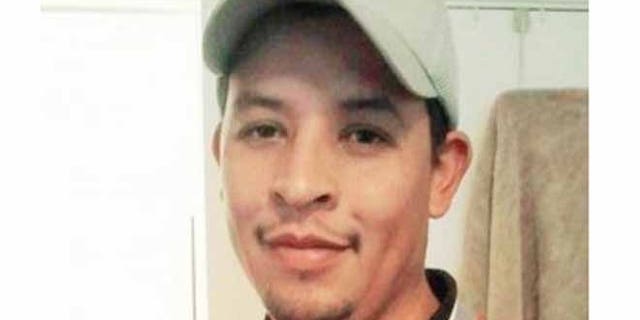 Mexico is condemning the death of a Mexican immigrant in Texas who was killed this week during a confrontation with police.
The death – which comes less than two weeks after the police-involved shooting of a Mexican immigrant in Washington state – has heightened diplomatic tensions between the two countries.
The most recent death occurred February 20 outside Dallas. Grapevine Police were searching for a robbery suspect and encountered Rubén García Villalpando, 31, in his pickup truck while he was in the parking lot of a shopping center. He led police on a short chase but then stopped his vehicle, emerged from the pickup and began approaching police officers with his arms up.
Police repeatedly ordered him to stop, but he continued advancing toward them – so they opened fire, police said.
Ten days earlier, undocumented immigrant Antonio Zambrano-Montes was killed in a police-involved shooting in Pasco, Washington.
The Mexican Consul in Dallas, José Octavio Tripp Villanueva, has sent letters to three North Texas officials, including Tarrant County's District Attorney, expressing his "strong condemnation" of the latest shooting and protesting the "possibly unnecessary use of police force," according to the Dallas Morning News. Mexico also claims they should have been notified about the shooting in accordance with the Vienna Convention.
Villanueva is also demanding a thorough investigation into the matter.
"We don't want to see a trend," the told the paper.
According to Carlos Quintanilla, an activist with Accion America who is trying to raise awareness about the Texas case, the events that led to Garcia's death unfolded after a car alarm went off in a parking lot at a shopping center in Grapevine. In an interview with Fox News Latino, Quintanilla claimed Garcia was not involved in any criminal activity and was simply at the wrong place at the wrong time.
"He just happened to be the only one in the parking lot," he said, adding that Garcia was a devout Christian and for the last 10 years had worked as a mechanic in a local repair shop.
Quintanilla said Garcia was shot twice in the chest even though he was unarmed.
"You have to understand that when someone is undocumented and is stopped by police, he gets scared. He has children, he is in fear, he thinks he is going to be separated from his family," he said.
The officer involved in the shooting, Robert Clark, has been put on administrative leave, Grapevine Police Sargent Robert Eberling told Fox News Latino.
"We want to be as thorough as possible, we don't want to rush to judgment," Eberling said.
Eberling said police plan to release dashboard video by the end of the week.
"We don't want to contaminate the investigation," he said.
Garcia's wife, Martha, said she wanted justice, particularly since their four children now have no father.
"As his wife, I'm suffering," she said during a press conference on Wednesday. "But my kids aren't going to have their father."
Includes reporting by Carmen M. Llona.
Like us on Facebook
Follow us on Twitter & Instagram