Tennis ace Nadal to show his poker face in Prague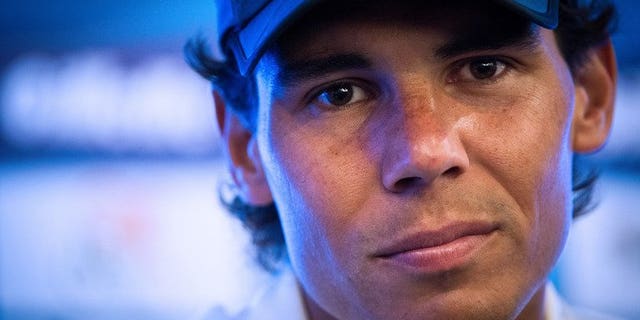 PRAGUE (AFP) – Tennis star Rafael Nadal will take part in his first live poker tournament in December, Czech media reports said Friday, after devoting himself to the game since a knee injury last summer knocked him off court for several months .
Nadal will participate in the European Poker Tour in Prague from December 8 to December 18, according to Dnes newspaper, which quoted online gambling company Pokerstars.
It is the first time the Spanish star will have played "offline" in a tournament, but whether he would take part in the official competition or a separate fringe event was not specified.
Nadal appears in advertising for Pokerstars and has previously participated in online events for the company.
A documentary about the current world No 2 and winner of 12 Grand Slams will also be screened at the tournament.
"When he started playing poker, he only had the very basics of the game. But his competitive nature meant he quickly improved," said Alfonso Cardalda, Nadal's poker coach.
Nadal has made a superb comeback to top form this year after a seven-month knee injury layoff, winning a record eighth French Open title in June.
He is seeded second for the US Open which starts in New York on Monday and has a shot at regaining the world number one spot.