Teen charged with murdering mother, boyfriend went partying while bodies rotted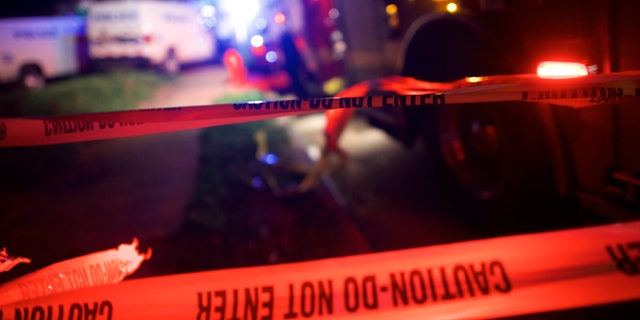 Like many teenagers in New York City, 15-year-old Destiny Garcia went out to the iconic Times Square to celebrate on New Year's Eve. However, she was one among thousands to leave a grisly crime scene at the Brooklyn apartment she shared with her mother.
According to police, Garcia killed her mother, 38-year-old Rosie Sanchez and her mother's boyfriend, 40-year-old Anderson Nunez sometime after Christmas and left their bodies to decompose inside.
The couple's bodies were found on Sunday inside their apartment in a public housing complex, the New York Times reported. Sanchez was found in an easy chair with multiple gunshot wounds, while Nunez was found on the floor with gunshot wounds and at least 30 stab wounds.
Both were pronounced dead at the scene.
Chief of Detectives, Robert J. Boyce, told reporters that the killings occurred in the final days of last year.
Garcia was arrested on Monday and charged with two counts of second-degree murder and two counts of criminal possession of weapon.
ABC11 reported that the girl told police that her mother had been physically abusive on at least one occasion.
"We don't believe this is at all, initially, an act of self-defense. She went and got a gun from another individual that we're trying to find right now, to commit the homicide," Boyce said.
DNA.info reported the individual was a cousin, who provided Garcia with a .380 automatic pistol.
Police said they were alerted to the murders when a man reported that he had passed by the apartment and seen that the door was ajar. The investigation is still underway.
Neighbors told reporters that they were shocked by the killings and the charges against the teenager, saying the family seemed happy and lively.
"They were a unit," one neighbor, 52, who lived upstairs from the family and who did not give her name, told the Times about the victims and Garcia.
Like us on Facebook
Follow us on Twitter & Instagram