Syrians, Egyptians arrested over migrant drownings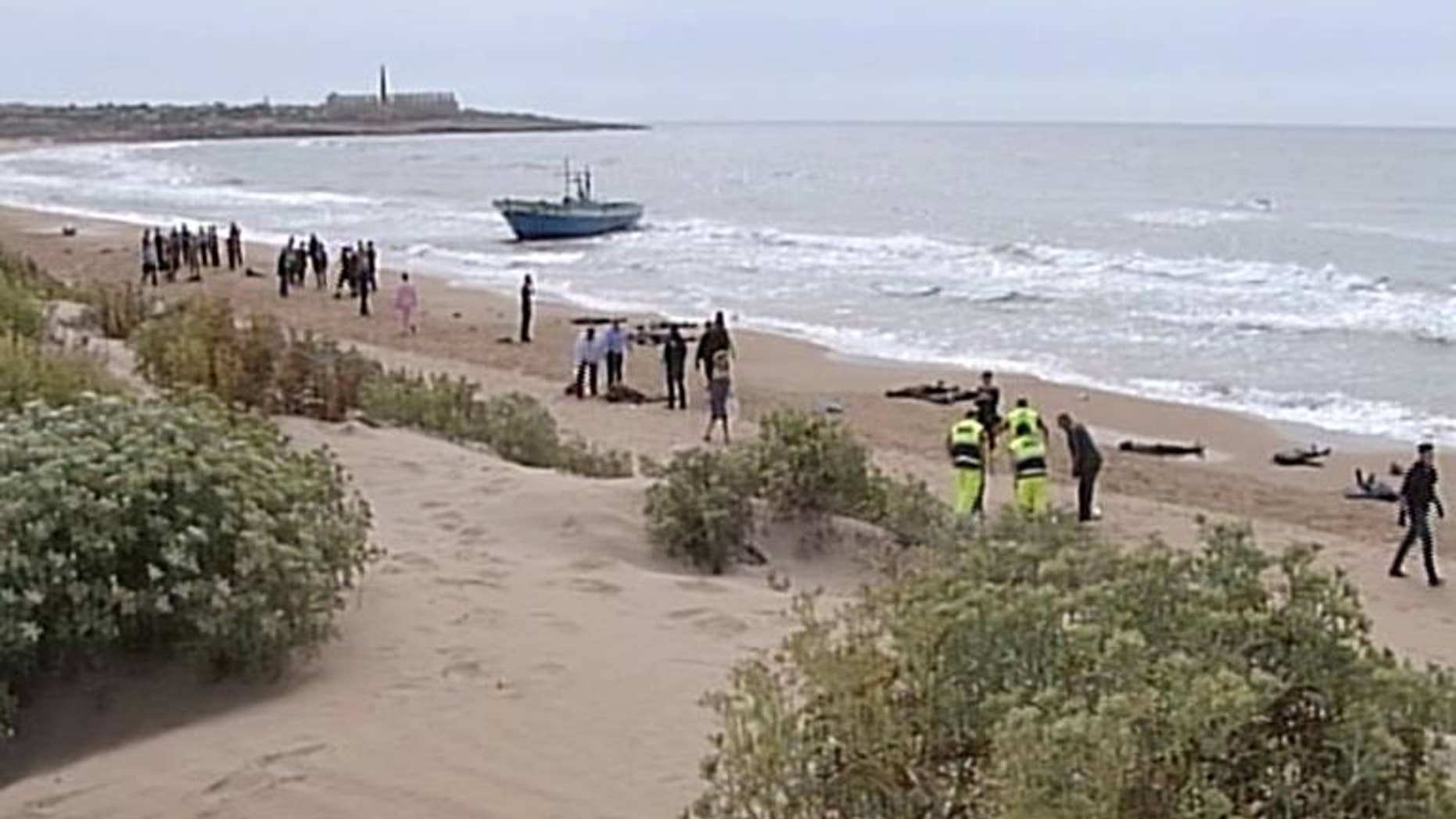 Rome (AFP) – Italian police on Tuesday arrested five Syrians and two Egyptians suspected of throwing overboard 13 asylum-seekers who drowned while attempting to swim ashore off Italy's coast, media reports said.
The suspected people smugglers, aged between 25 and 33, risk being charged with manslaughter and facilitating illegal immigration after reports they forced the victims to jump overboard by whipping them with their belts.
"It's the first time we've dealt with Syrian smugglers. We're looking into whether there could be a new organised crime front involving Syrians," Francesco Marino, head of the police task force in the city of Ragusa, told Italy's La Repubblica newspaper.
The men were picked up in Scicli, a town in southeast Sicily near the site where the asylum-seekers drowned on Monday.
"The sea was rough, but not excessively. I'm convinced they were thrown overboard, they were treated like beasts," local mayor Franco Susino said on the news channel SkyTG24.
The survivors have so far been unwilling to speak out against their handlers to investigators, reports said.
The migrants had been travelling across the Mediterranean on a rickety fishing boat. A large part of the 160 or so people aboard were from Eritrea.
Three of the victims were carrying identification documents while two others were identified by relatives who had been on the boat with them.
Susino, who declared Tuesday a day of mourning, said tourists and locals had done their best to help those struggling in the water.
Massimiliano Di Fede, one of the first locals on the scene, was punched by a man believed to be one of the smugglers, trying to flee.
Police and volunteers came to the aid of survivors as they reached the shore but a large number fled.
One migrant was hit by a car and taken to hospital in a serious condition. The driver did not stop.
Six others were also taken to local hospitals.
A swimmer had warned coastguards after seeing a small abandoned boat in poor condition near the shore.
In a similar incident in Catania in another part of Sicily in August, six young Egyptians drowned trying to reach the shore.
The victims had jumped from the trawler thinking they had arrived onshore when in fact they were some 15 metres (50 feet) away.
Since the start of the year over 22,000 immigrants have reached the southern coast of Italy, three times more than the total number last year.