Syrian President Dismisses City Governor After Huge Protests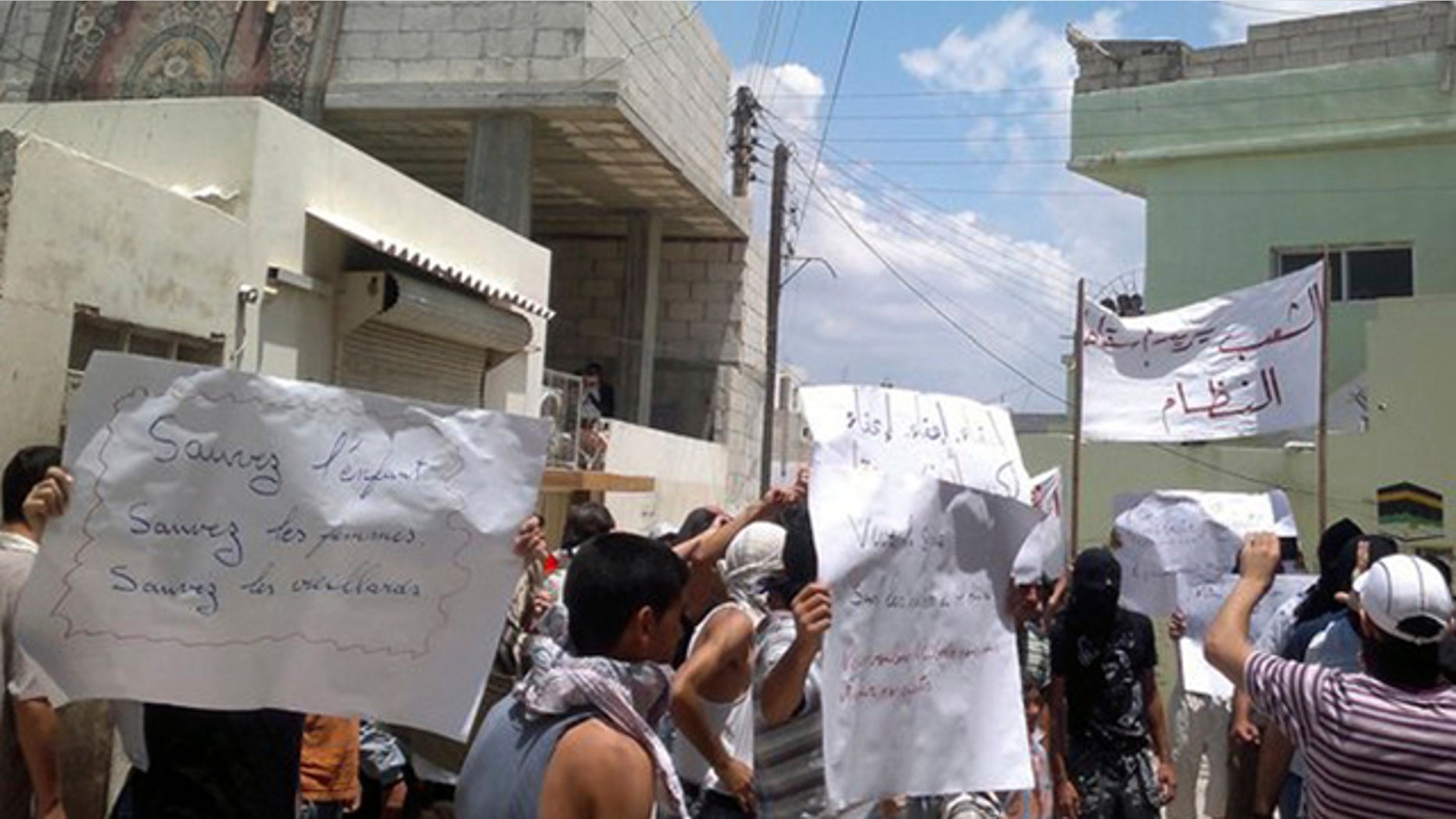 BEIRUT -- Syrian President Bashar Assad dismissed the governor of the key central city of Hama on Saturday in apparent political payback after hundreds of thousands of people gathered in the largest demonstration yet against Assad's authoritarian regime.
The move, announced by the state-run news agency SANA, was seen by anti-government activists as the latest attempt by Assad to weed out potential weak links in his ruling system and possibly signaling a renewed crackdown on the city.
SANA's report gave no reason for the firing of Gov. Ahmed Abdul-Aziz a day after an estimated 300,000 people joined an anti-government rally in Hama, according to activists and YouTube videos of the event -- marking the largest single turnout since the uprising began in March.
Crowd estimates and other details in Syria cannot be independently verified. The Syrian government has banned most foreign media from the country and restricted coverage.
The surprising, massive outpouring in Hama could give renewed momentum to the anti-government uprising in Syria, which had settled into a cycle of protests and retreat in recent weeks.
An anti-Assad activist said Abdul-Aziz was viewed as leaning toward the protesters by reportedly urging security forces to avoid another bloodbath after at least 65 people were killed in a crackdown last month in Hama.
"(The governor) is accused of being sympathetic to the demonstrators," said Beirut-based Syrian activist Omar Idibi, who speaks on behalf of a network of anti-government activists.
It wasn't clear if Abdul-Aziz had ordered security forces to leave the city, however.
Another activist said the governor was a likely scapegoat by an embarrassed regime that has struggled to quell demonstrations.
"For the Baath party, they need to blame somebody," said Beirut-based activist Wissam Tarif, referring to Syria's ruling party.
Activists said Syrian government forces withdrew from Hama last month after the deadly assault on a demonstration in the city, which carries important symbolism as a center of resistance.
In 1982, Assad's late father, Hafez Assad, stormed the city to crush an uprising, leaving between 10,000 and 25,000 people dead, rights groups say.
While offering vague promises of reform, Assad appears to be relying on two elite units to conduct violent crackdowns against flaring demonstrations throughout Syria, said Lebanon-based activist Wissam Tarif.
The security forces appear over-stretched, Tarif said. As a result, Syrian forces use a tactic akin to swarming bees: surrounding and attacking an area before moving off to their next target.
They have particularly focused on areas considered possible bases for anti-government activists, including the central town of Homs that is nearby Hama.
In Homs, at least 21 demonstrators were killed in the past two weeks as security forces try choke off resistance to Assad's rule, said Nadim Houry of the New York-based Human Rights Watch.
On Saturday, mourners buried at least two of those slain in Homs, according to videos uploaded onto YouTube by anti-government activists.
The videos showed the bodies of men that activists identified as Homs residents Diaa al-Najjar and Bassem al-Saqlini. Al-Najjar's face was surrounded with flowers, his body wrapped in the red-black-and-white Syrian flag.
"To heaven we are going, martyrs in our millions!" mourners chanted as many of them clapped as they marched.
There was no sign of any security forces as thousands of mourners packed the al-Nour mosque, where they chanted against the regime.
Idibi said he feared that security forces who were operating in Homs would now turn their attention to Hama.
Activist Idibi said 24 people killed on Friday around the country, including along the Turkish border as forces try to choke off an exodus of Syrian refugees.
Opposition groups say the regime has killed more than 1,400 people -- mostly unarmed protesters -- since mid-March, but the government disputes that toll.