Suspect Of Killing Wife And Daughters In NYC Arrested In Texas, Trying To Cross Border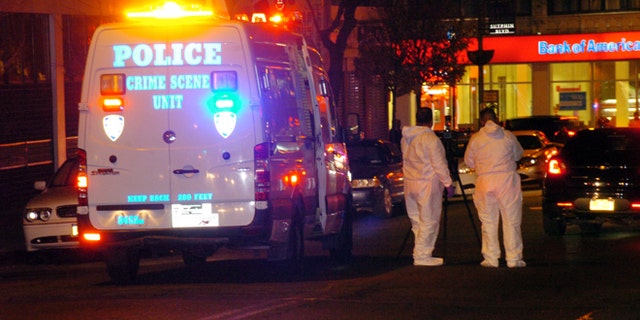 A New York City man, who police claim brutally slaughtered his wife and two young children, was caught by U.S. Marshals outside of Houston before he allegedly attempted to cross the border to his home country of Mexico.
28-year old Miguel Mejias-Ramos is accused of murdering his wife, Deisy García, and their two daughters in the family's Queens apartment. The bodies of Mejias-Ramos' 21-year old wife and daughters were found Sunday night inside their home in the borough's South Jamaica neighborhood by García's uncle.
García was found on the floor on one bedroom, while the couple's daughters, Danielle and Yoselin, were on a bed in another room. The victims were all stabbed several times and police investigators found two bloody knives left in each of the rooms.
Mejias-Ramos was nabbed at a vehicle roadblock in Schulenburg, Texas – located between Houston and San Antonio – by U.S. Marshals and local police shortly before midnight Monday, while he was driving a car with New York license plates. Authorities said that he had minor wounds and was taken to a local hospital for treatment.
A family friend told the New York Post that the couple was having problems for the past year and that García was purportedly terrified of her husband.
She had called the police on him twice in the last year – in May and November – over complaints of domestic violence, but neither time was Mejias-Ramos arrested.
García's friend Diana Villa said the two had argued violently at a recent baby shower, which García had cooked for and helped organize at a local church.
"At the shower, he hit her in the bathroom and she cursed him out," Villa told the Post, adding that Mejias-Ramos was furious that there was no beer being served at the party.
While Mejias-Ramos has not been formally charged with the murders of his wife and daughters, police say he is considered a suspect in the stabbings and that he was arrested on a New York warrant.
It wasn't immediately known if he had a lawyer.
The Associated Press contributed to this report.
Follow us on twitter.com/foxnewslatino
Like us at facebook.com/foxnewslatino