Sudan's President Wins Re-Election While Facing International Arrest Warrant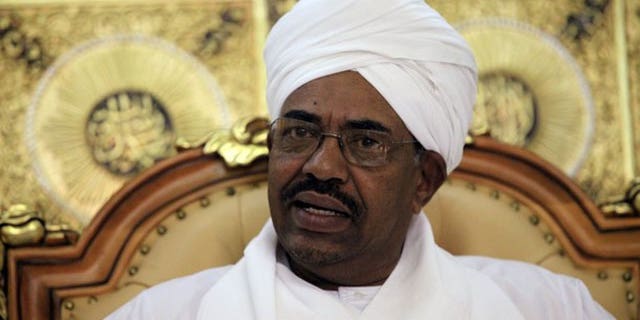 KHARTOUM, Sudan – Sudan's president won another term in office Monday, becoming the first leader to be elected while facing an international arrest warrant for alleged crimes he orchestrated in the western region of Darfur.
Omar al-Bashir, who was seeking to boost his legitimacy at home, was widely expected to win in the first round for another five years in office after his most credible challengers pulled out from the race complaining of fraud.
But his tainted re-election was likely to raise questions over his international standing and among his opponents, and was unlikely to alter Sudan's isolation. Al-Bashir can't travel freely because he risks being arrested to face charges in front of the Hague-based International Criminal Court.
Sudan's first multiparty presidential, parliamentary and local elections in 24 years were a key requirement of a 2005 peace deal that ended a 21-year civil war between the predominantly Arab and Muslim north and rebels in the Christian-animist south.
The fighting left 2 million people dead and many more displaced. The elections set the road for the crucial 2011 referendum where the south will decide whether it wants to secede.
International observers said the vote failed to meet international standards because of delays, intimidation and faulty lists, but they did not call for a revote. Instead the observers recommended that lessons drawn from the process be applied to next year's vote on southern independence.
The incumbent garnered 68 percent of more than 10 million valid ballots, according to Abel Alier, the head of Sudan's National Elections Commission.
Al-Bashir promised to reach out to all forces in Sudan to form a national "partnership" and vowed to make sure that the referendum takes place.
"You gave us your trust," he said in a televised speech immediately after the announcement of his victory. "I reaffirm I will go ahead with the southern referendum on time and complete the peace process in Darfur."
South Sudan's President Silva Kiir also kept his post, garnering nearly 93 percent of the votes in the south.
The five-day voting, which began April 11, was marred by allegations of fraud and boycotts and raised concerns of new unrest. Violence were reported in areas of the south.
Elections results were delayed amid difficulties counting and transporting ballots from around the vast country.
Al-Bashir, in power for 20 years, has been charged with war crimes by prosecutors at the International Criminal Court in the Netherlands for alleged atrocities in Sudan's Darfur region, where a separate conflict between government and rebel forces broke out in 2003. An estimated 300,000 people died of violence, disease and displacement.
The Associated Press contributed to this report.