Storm-stricken Acapulco hit by new floods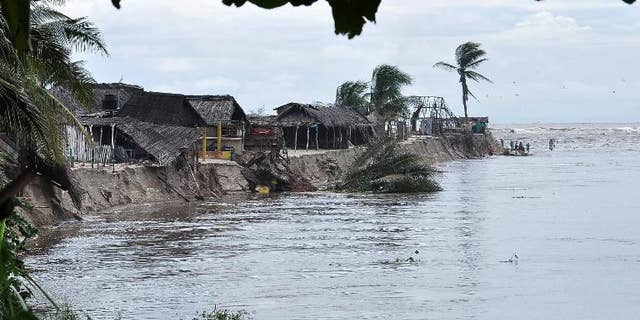 Acapulco (Mexico) (AFP) – Authorities in Acapulco closed schools and evacuated dozens of residents Thursday after heavy rains sparked new floods in the Mexican Pacific resort still reeling from deadly tropical storms.
Flooding was reported in at least 22 city districts and the main boulevard to the airport was closed after a lagoon overflowed, though the terminal remained in operation, officials said.
Around 40 people were evacuated from high-risk areas, according to authorities.
Residents from the Diamante hotel neighborhood, which was heavily flooded just days ago, left their homes for fear of being trapped by the rising waters again.
Tens of thousands of tourists were stranded due to floods in Acapulco last week after tropical storms Ingrid and Manuel swept across the country.
The storms killed at least 139 people nationwide and 53 people were reported missing after a massive mudslide buried their village northwest of Acapulco.