Stalled murder trial back on for president of Suriname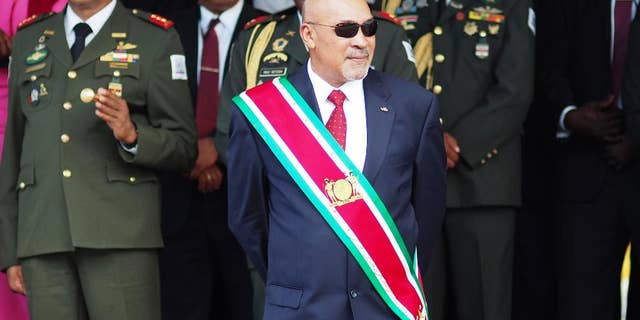 PARAMARIBO, Suriname – A military court in Suriname has ordered the president to resume his long-stalled murder trial in the killing of political opponents under his dictatorship in 1982.
The court ruled Monday that President Desi Bouterse breached his legal authority last year when he ordered a halt to the proceedings.
Bouterse and 25 co-defendants are accused of rounding up 15 prominent opponents and executing them inside a colonial fortress in the capital of the South American country.
Bouterse was elected president in a parliamentary vote in 2010 and re-elected in 2015. He accepted responsibility for the killings but says he was not present during the executions. Witnesses dispute that claim.
Prosecutors are expected to disclose the sentence they are seeking when the trial resumes Feb. 9.