Spy chief nominated as Romania's new premier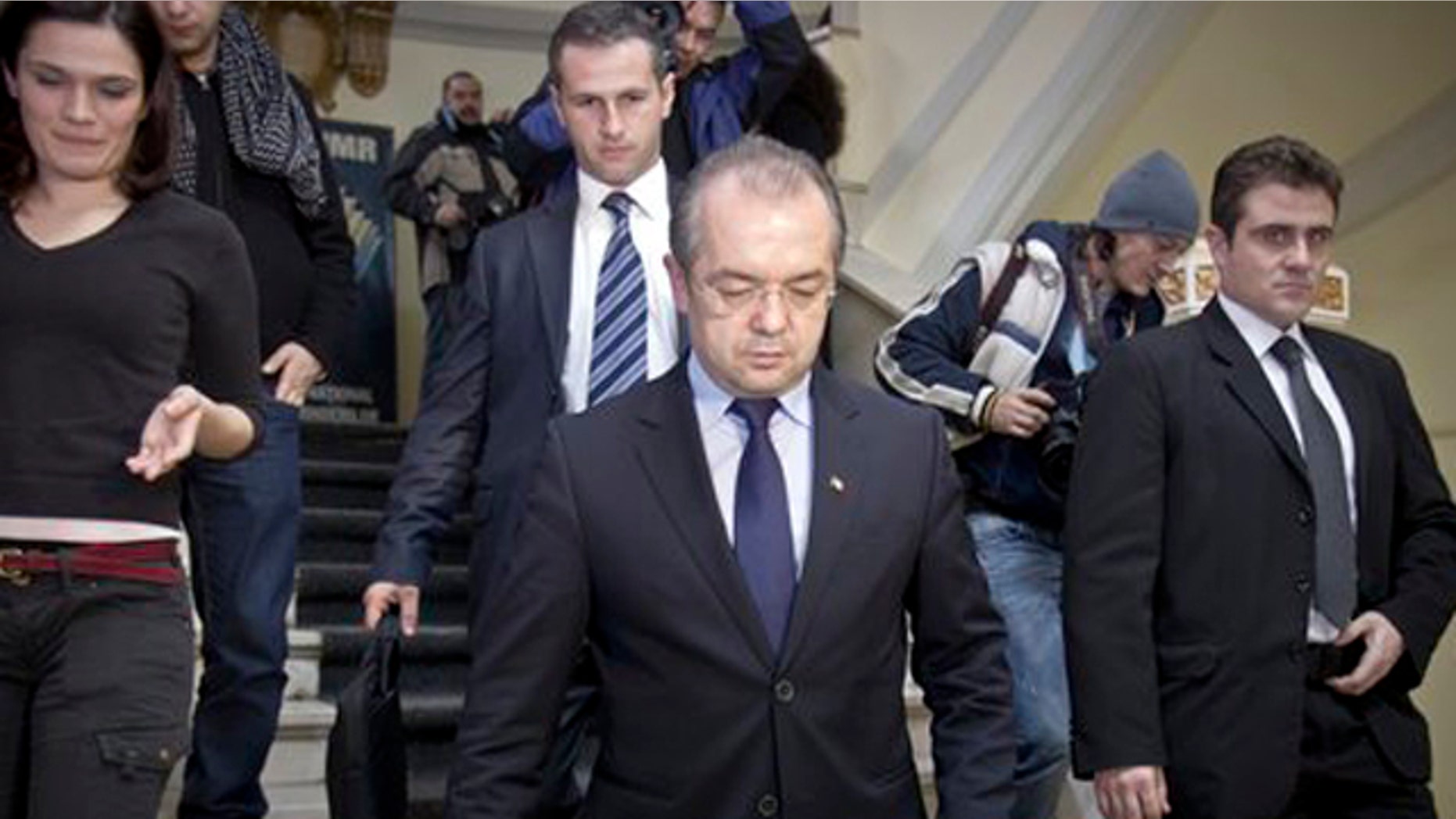 BUCHAREST, Romania – Romania's president has nominated foreign espionage chief Mihai Razvan Ungureanu as the country's new prime minister.
The announcement from President Traian Basescu came after Romania's government collapsed Monday following weeks of protests against austerity measures. It is the latest debt-stricken government in Europe to fall in the face of raising public anger over biting cuts.
Emil Boc, who has been prime minister since 2008, said earlier that he was resigning "to defuse political and social tension" and make way for a new government after thousands of Romanians took to the streets in January to protest salary cuts, higher taxes and widespread perception that the government was not interested in the problems of ordinary people in this nation of 22 million.