Spanish Protesters Set Trash on Fire as Financial Crisis Continues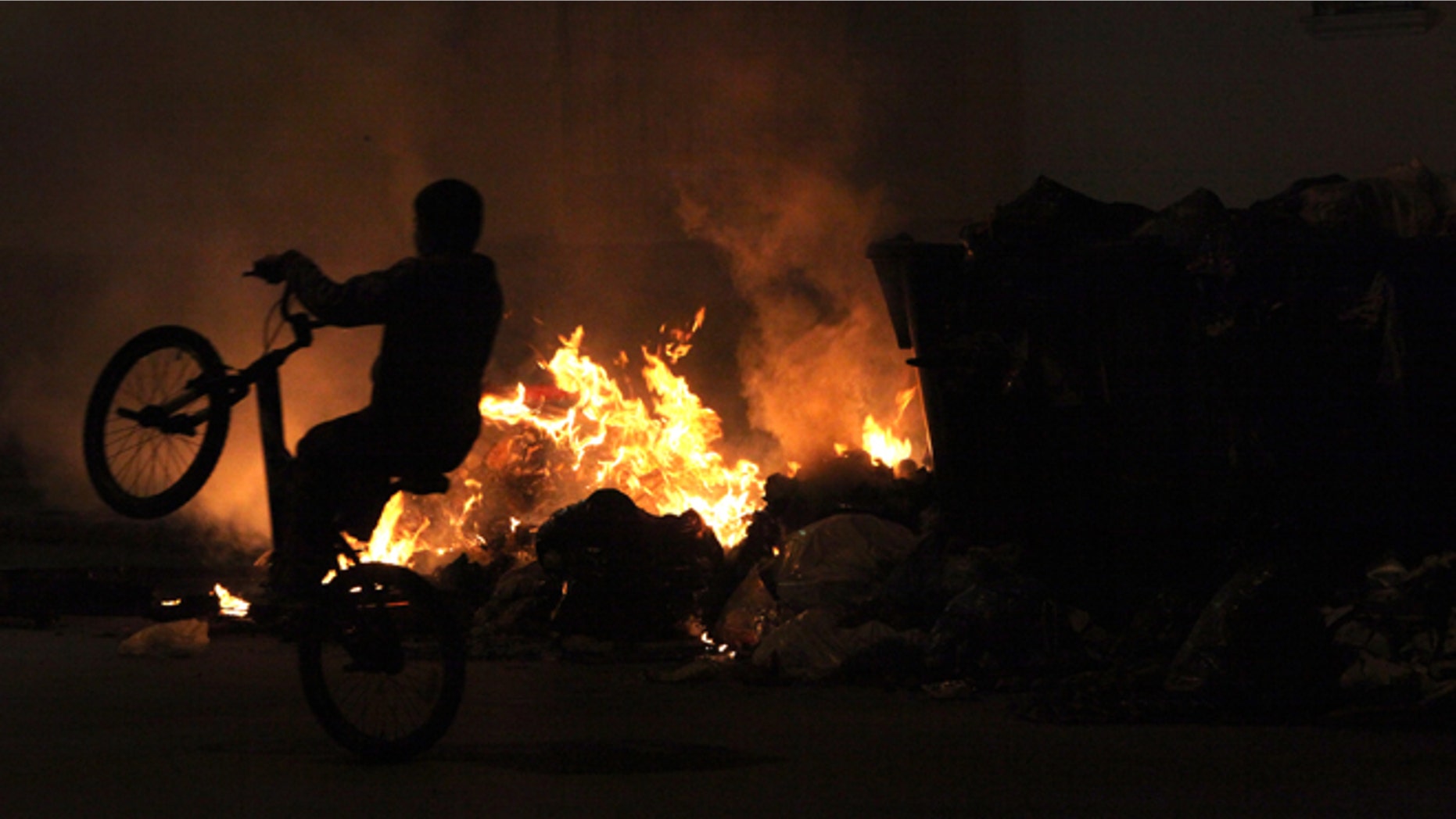 Madrid – A 20-day refuse collection strike in the southern Spanish city of Jerez is really heating up after protesters set fire to mounds of stinking rubbish bags and overflowing trash containers as rubbish piles up throughout the city.
Firefighters had to put out 85 blazes early Wednesday in suburbs of the popular tourist destination as residents expressed anger over the situation.
It was the second night of protests. In some areas, police accompanied firefighters to protect them.
The garbage collectors are striking to protest planned layoffs.
Jerez, where sherry has long been produced, is suffering badly in the economic crisis affecting Spain and has accumulated a massive debt problem.
As the financial crisis in Spain continues, Spanish prosecutors have asked a judge to set bail at €8.2 million ($10.5 million) for the king's son-in-law and his former business partner before their possible trial in a corruption case troubling the monarchy for the past two years.
Inaki Urdangarin hasn't been charged with a crime, but is a suspect in a case in which he and his partner allegedly funneled about €5 million in public money their nonprofit foundation received for conferences between 2004 and 2006 to other companies they controlled.
The court in Palma on the Mediterranean island of Mallorca said Wednesday the judge will study the petition.
Urdangarin could have properties embargoed if he fails to provide the bail but wouldn't go to prison.
He is married to the king's second daughter, Princess Cristina.
Based on reporting by the Associated Press. 
Follow us on twitter.com/foxnewslatino
Like us at facebook.com/foxnewslatino