Illegal taxidermy workshop raided by Spanish police; hundreds of endangered animal stuffings seized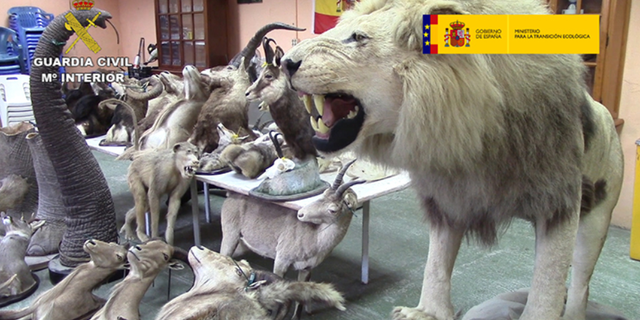 Spanish authorities have seized over 200 stuffed endangered animals after raiding an illegal taxidermy operation that sold them online.
The stuffed animals included lions, tigers, giraffes and rhinos, many of which are classified as endangered species and not allowed to be hunted or trafficked, police said on Tuesday.
AMERICAN TROPHY HUNTER PAYS $110G TO HUNT RARE MOUNTAIN GOAT IN PAKISTAN
Police found the stuffed animals at a warehouse in an industrial area of Alicante, The Local reported. Other taxidermy animals were found at the home of a man in the nearby city of Monovar who is suspected of working as a taxidermist without a license.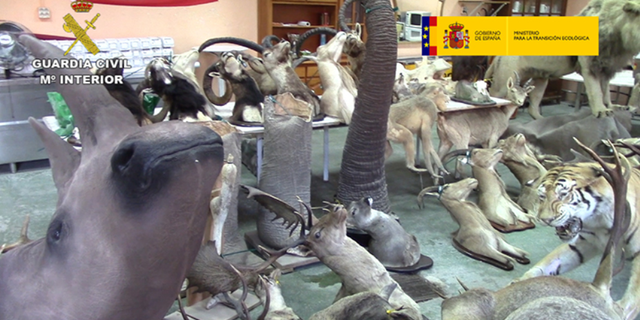 Six people in total are currently being investigated and could face charges of trafficking in endangered species, according to the outlet.
POT-SMOKING TIPSTER FINDS OVERWEIGHT FEMALE TIGER IN ABANDONED HOUSTON HOME
Police said that the seized animals include over "200 specimens of various species" found in the United Nation's Convention on International Trade in Endangered Species (CITES).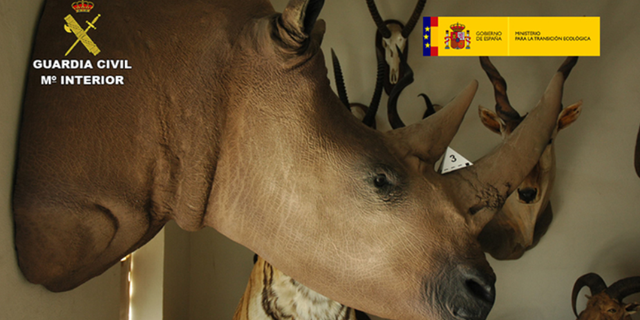 "The species that were seized included, among many others, African lions, white rhinos, Bengal tigers, African crocodiles, African antelope and giraffes," police statement said.
CLICK HERE TO GET THE FOX NEWS APP
Authorities said they first began the investigation into the illegal taxidermy operation after seeing ads on the Internet advertising the sale of the animals.