Spain releases 2 puppeteers accused of praising terrorism in Carnival show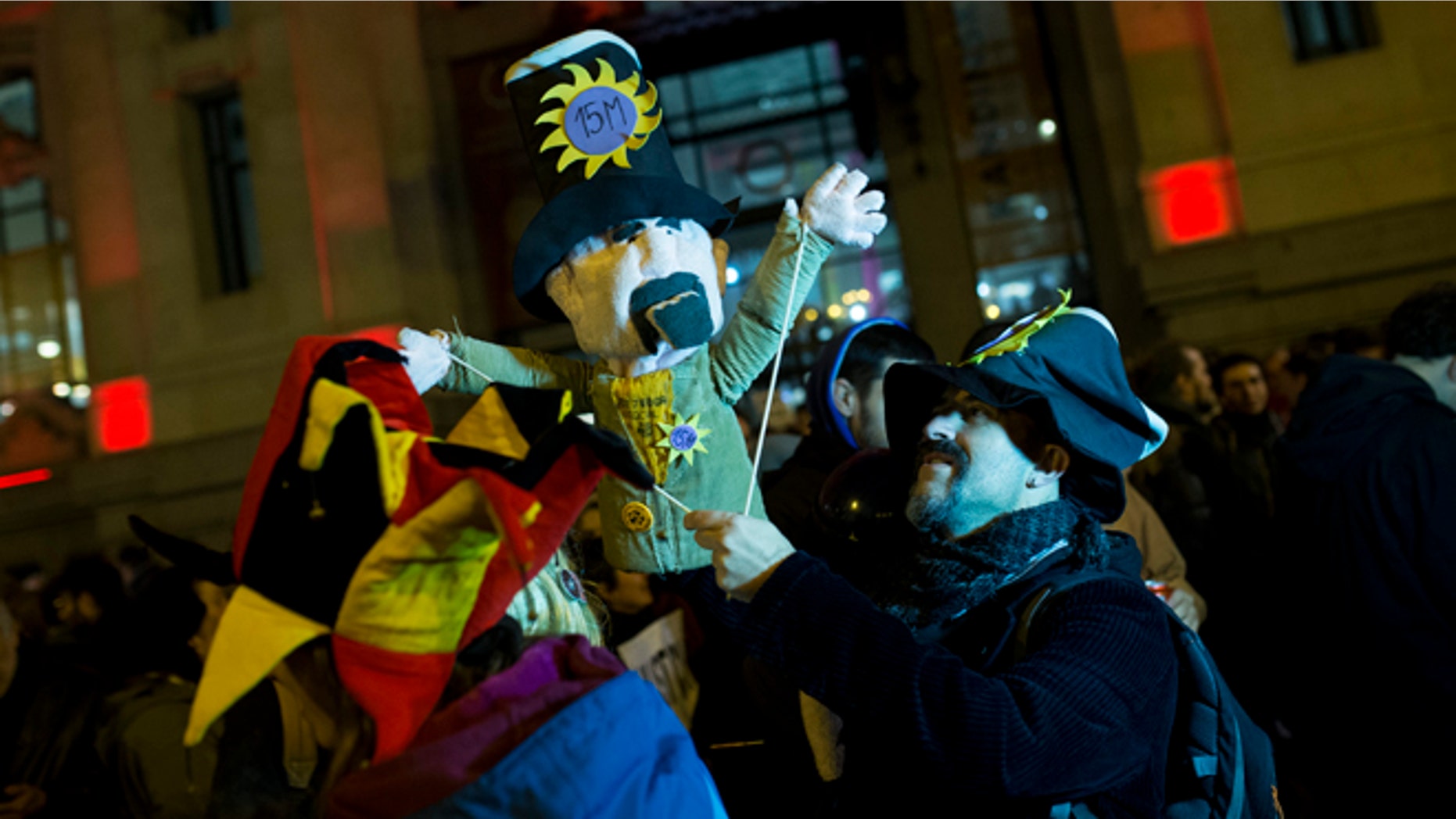 Spanish authorities have released from jail two puppeteers who were detain after allegedly praising the armed Basque group ETA and al-Qaida during a Carnival show put on with public funding.
The two performers were arrested last Friday when in their performance they used a sign saying, "Long Live Alka ETA," a word-play referencing both ETA and al-Qaida. Praising terrorism has been a crime in Spain since 1995.
The decision to let the puppeteers go came after prosecutors recommended setting them free but ordered that they hand in their passports and report to the court daily while the investigation continues.
The satirical theater piece, funded by Madrid's city government, also featured the hanging of a judge's effigy and police beatings, prompting parents attending with children to complain.
Spain's caretaker national government run by the conservative Popular Party backed the arrests but critics including some opposition politicians said it was an attack on freedom of speech.
The prosecutor's office initially backed the no bail-decision, citing a risk the puppeteers might try to flee or repeat the alleged offense. But it said Wednesday that taking the passports and confiscating their show material reduced the risk.
The puppeteers were released late Wednesday afternoon from a jail on the outskirts of Madrid and declined to speak with reporters.
Madrid Mayor Manuela Carmena apologized Monday to parents whose children saw the puppet show, but criticized the puppeteers' jailing as disproportionate.
She launched an investigation into why city officials were unaware of the show's content and mistakenly advertised it as suitable for all ages. The show was commissioned as part of Carnival celebrations.
Based on reporting by The Associated Press.